Richard E. Buckner - USMC - USAF & US Army Retired

Thomas Jefferson


The frustrated follow a leaderless because of their faith that he is leading them to a promised land than because of their immediate feeling that he is leading them away from their unwanted selves. Surrender to a leader is not a means to an end but a fulfillment. Whither they are led is of secondary importance.


"Those who would trade liberty for security deserve neither"

Benjamin Franklin


"Fulfill America's promise to care for those who have borne the battle,"


"We must care for those who have fought the nation's battles"

Abraham Lincoln


"A nation, that forgot its fighters and defenders will itself be forgotten"


Calvin Coolidge

"To find out who rules over you simply find out who you are not allowed to criticize.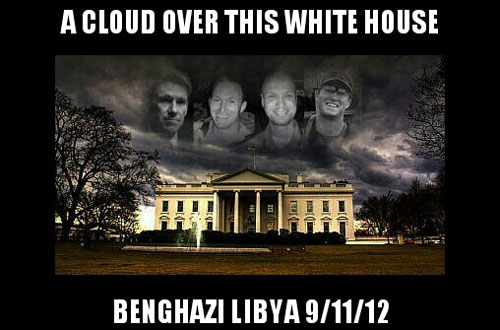 U.S. NATIONAL DEBT CLOCK



The estimated population of the United States is over 316,896,672
so each citizen's share of this debt is over $53,912.22.

The National Debt has continued to increase an average of
$2.63+ billion per day since September 30, 2012!
Concerned? Then tell Congress and the White House!
Even They Realize The Mess We Are In
In the Last 12 Month Period I Have Had 6 Doctors 3 I actually met

This is starting to become a complete joke. I have had 6 doctors assigned to my clinic in a 12 month period. I actually met 3 of them 1 time. Out of the 6 doctors 3 were extremely competent. As I have stated in earlier post I have absolutely no problem with the quality of care and the skills of of the medical personnel, when you actually get to meet them.

I have not been informed that my 6th doctor will be leaving. I seen her in July of this year (2015) and I had a appointment scheduled with her again in September of this year. But alas is it not to be. Today I was informed by a VA employee that the good doctor was leaving. I say good doctor because she was just that a great doctor.

Whatever is going on in VISN 11 at the Marion VA Hospital that they cannot seem to hold on to their doctors ? They have a fantastic KT Department and a Physical Therapy Section. Their CATSCAN and Ultrasound Technician are top notch. The Optometry and Podiatrist Doctors are 100%, however and this time at no fault of the VA we will be losing the Podiatrist soon do to her retiring after a long successful career. The two VA employees of the KT program at the Gymnasium are there for the veterans 110%. Lisa and George will go that extra mile for the patients and will work with you to make your experience at the Gym a successful one.
Sue Germaine the VA Dietician and Ann Friend, Diabetic Nurse are also angels in disguise who are really concerned for their patients. I have had the pleasure to have worked with them several years. However it seems now we have lost Ann Friend now at Marion. Another individual who always makes an individual veterans feel like they are not a bother id the Travel Clerk Kathy Brown. Her sometimes dry humor makes you sometimes forget that ache in the back or the shortness of breath. She a in all the others mentioned here become an extended part of the a VISN 11 veterans "family".

Now the reason I am giving praise is two fold. One, is because those mentioned do deserve it. And secondly, if VISN 11 can maintain this quality of medical personnel why not the Primary Care Physicians ? Is a pay thing ? I do not think so. I think it is a work load problem. I also feel it is a upper management micromanagement problem. I believe the doctors are good doctors, at least the 3 I met were. But each of these doctors left the system in less then 2 months in the position.

When a doctor picks up a new patient as in a patient takes on a new doctor there is a period of time that both of these individual require to establish a trust. Sometimes that period is instantaneous other times may be days, weeks and even months. Getting to know a veteran is as important for the doctor to do as is the doctor diagnosing that veteran's illnesses' and ailment's. When will the VA realize that it is their responsibility to the veteran to treat them as human and not just a series of 4 numbers.
U.S. Declared War On Vet Homelessness & It Actually Could Win
This is a tale of two cities. In New Orleans, there are signs of hope that veteran homelessness can be solved. But Los Angeles presents a very different picture.

Under the deafening highway noise of the Pontchartrain Expressway in central city New Orleans, Ronald Engberson, 54, beds down for the night. Engberson got out of the Marines in 1979, plagued even back then by problems with drugs and alcohol. He says that's mostly the reason he's been homeless the past 10 years.
"My longest stretch sober was 14 months," he says. "Being out there on the streets, it's tough."
About 50,000 vets are homeless in America. In 2009, then-Veterans Affairs Secretary Eric Shinseki declared that all of them would have housing by this year. At the time, even inside the VA that goal was considered aspirational at best. But last year, cities across the country said it was looking achievable. New Orleans was the first to declare, in January, that the city had done it.
So if New Orleans has zero homeless vets, why was there a Marine sleeping under the expressway?
It's called "functional zero," according to Melissa Haley, director of supportive services at Volunteers of America in New Orleans.
"Homelessness is a continuous process. There's a veteran right now who is in a home who could very well be homeless tomorrow," she says. "Functional zero is defined as having a process and the resources in place where we can immediately house a veteran."
So if a vet loses a job today, misses the rent and gets evicted in New Orleans, the city can get him or her housed within a month. Haley says it's often faster; they got Marine Corps veteran Ronald Engberson housed in one day.
A Volunteers of America caseworker, DaVaughn Phillips, met Engberson under the expressway and started asking him questions from a survey. When he heard Engberson's name, he looked down at a list on his clipboard.
"Mr. Engberson, we've been looking for you!" Phillips said. "When you said Ronald Engberson, I'm almost about to get up and shout!"
Nonprofits, the New Orleans VA and the mayor's office now coordinate to keep one constantly updated list of homeless veterans. Because Engberson was on the list, his military record had already been confirmed, and Phillips could get him into an apartment.
The next morning Phillips met Engberson by the expressway overpass and took him to a modest, clean apartment. First thing Engberson did was shave off his ragged beard.
"Last night I was under the bridge," Engberson said. "I'm thankful I'm inside. I have AC, don't have to deal with the rain, the lightning, people walking up on you all the time."
New Orleans went from 470 homeless vets in 2011 to functional zero today, using what are now considered best practices — such as the master list — and powered by a huge cash injection from Washington.
Nationwide, spending on homeless vets is up 300 percent since President Obama took office, hitting near $1.5 billion last year. That tracks with a reduction in homeless vets by about a third.
"We've been able to house more vets in the last five years than at any point in our history ... 30-plus years," Vince Kane, special assistant to the VA secretary, says of the agency's housing programs. "In the past, both inside and outside of VA, we were focused on models more about managing homeless than on ending homelessness," Kane says.
Part of that shift is to embrace a philosophy called "housing first."
"It's about getting guys in housing first and then treating whatever ails them afterwards," says Kevin Kincey, who does outreach for the group U.S. Vets in Los Angeles.
"Back in 2005, to come into a program ... you needed to be sober," Kincey says. "[Now] once you get in housing, if you need substance abuse treatment, mental health treatment, they'll wrap that around you."
Kincey says he's seen housing-first programs arrive just recently in Los Angeles — which VA officials acknowledge is lagging behind many other cities in the race toward the goal.
LA has the most homeless vets in the country. It also has a housing shortage that makes it hard to find places even with the funding available. And there were other problems the Los Angeles VA was embroiled in a lawsuit about misuse of resources. Kane was sent this year from headquarters to get the Los Angeles VA back on track.
Still, LA would need to house 3,000 more homeless vets by the end of the year to reach zero, and no one expects it to happen on schedule. Angelenos say it's not fair to compare the scale of their homeless problem to smaller cities like Houston or New Orleans.
"They've all done great work, but no one has done as much as Los Angeles has done in total volume," says Greg Spiegel, who advises the mayor of Los Angeles on homelessness.
For perspective, New Orleans housed 227 vets last year to reach zero. Los Angeles housed about that many last month and the month before that. LA has found homes for about 4,000 veterans since January 2014. But Spiegel says as fast as they can house them, about seven more veterans become homeless every day in LA.
"That inflow of vets becoming homeless is so big, it essentially neutralized the incredible progress we made. That had never been done before and is more than anywhere else in the country," Spiegel says.
Many of the vets becoming newly homeless are from recent wars, raising fears of another generation of combat vets winding up spending a life on the streets.
"I don't want to see these guys homeless 40 years from now," says Jim Zenner, who runs the Hollywood Veterans Center, a barracks-style halfway house for veterans of Iraq and Afghanistan.
Zenner moved to LA when he got back from Iraq in 2008 and started pursuing a master's degree in social work at University of Southern California. The war still had a grip on him, though — even the LA freeway reminded him of routes he had driven in Iraq. Anger and depression put him on edge. At home with his wife and kids, he'd yell so loud the neighbors would call the cops.
"The fourth time the police ... basically told me that if one of us don't leave the house, then they're going to take our kids. So I packed my stuff, slept in the car that night and then got a hotel room, took my oldest son, and we stayed there for four days," he says.
After that, he had nowhere to go. He and his wife were both students. They were living off loans and GI bill money — not enough to pay two rents in Los Angeles.
He went to the VA for help, but none of the shelters at that time would take in a father and son. Then a place run by Volunteers of America did him a favor and bent the rules to house them both. He stayed seven months. Then they asked him for a favor.
"I did some volunteer work for them," Zenner says. "And in early 2010 they offered me a position to take an empty building and turn it into a readjustment facility for Iraq and Afghanistan veterans."
That facility looks a bit like one of the makeshift barracks troops made out of buildings in Iraq and Afghanistan — right down to the free weights and boxing gear in the covered alley next to the building. There's a TV lounge and a group therapy room, too.
They try to get us to talk about it, but you know how vets are. We like to talk about it privately together. And that's the stuff that helps out the most," says Joe Scogan, who did two combat tours to Iraq.
After a divorce, he wound up living in his truck. He went to stay at a VA housing program before landing at the Hollywood Veterans Center this May.
"At the VA, I was there with some Vietnam vets, and they were great. But it really helps being with guys that you went through something with. They're different wars," Scogan says.
Zenner says his mission is to be flexible and fit treatment around school and job possibilities, even if it means bending the rules, like they did for him when he and his son had nowhere to stay.
He's got mixed feelings about the goal of ending homelessness.
"I don't think it's possible," says Zenner. "And the play-with-words like 'functional zero' and all that crap — I don't like to do that. Everybody knows in LA it's not going to end in 2015. [But] it's a good way to get people to work extra hard."
The deadline also has some worried.
"My fear is that someone will claim victory at the end of this year and funding will start going away," says Steve Peck, president of U.S. Vets.
He's already seeing it happen. This summer Peck planned to raise funds for a homeless veterans' event in Houston. Then the city declared in June that it had reached "functional zero."
"It was only weeks after that we began making calls to our community partners to help us. We get donations from all over. And one of them actually said, 'Well, wait a minute, I thought we'd ended this.' "
Peck worries that once the deadline passes with the end of this year, the momentum in Washington will disappear, regardless of how many vets are still living on the street.
Homeless Veterans Problem?
Estimated number of homeless veterans
| | 2014 |
| --- | --- |
| | |
| United States | 49,933 |
| | |
| Alaska | 89 |
| Alabama | 542 |
| Arkansas | 361 |
| Arizona | 858 |
| California | 12,096 |
| Colorado | 753 |
| Connecticut | 295 |
| District of Columbia | 406 |
| Delaware | 93 |
| Florida | 4,552 |
| Georgia | 1,443 |
| Guam | 36 |
| Hawaii | 593 |
| Iowa | 202 |
| Idaho | 215 |
| Illinois | 1,234 |
| Indiana | 725 |
| Kansas | 393 |
| Kentucky | 600 |
| Louisiana | 437 |
| Massachusetts | 1,264 |
| Maryland | 654 |
| Maine | 152 |
| Michigan | 1,122 |
| Minnesota | 317 |
| Missouri | 652 |
| Mississippi | 279 |
| Montana | 256 |
| North Carolina | 1,164 |
| North Dakota | 151 |
| Nebraska | 241 |
| New Hampshire | 171 |
| New Jersey | 630 |
| New Mexico | 318 |
| Nevada | 1,369 |
| New York | 2,542 |
| Ohio | 1,236 |
| Oklahoma | 408 |
| Oregon | 1,292 |
| Pennsylvania | 1,411 |
| Puerto Rico | 87 |
| Rhode Island | 108 |
| South Carolina | 703 |
| South Dakota | 132 |
| Tennessee | 1,142 |
| Texas | 2,718 |
| Utah | 317 |
| Virginia | 620 |
| Virgin Islands | 32 |
| Vermont | 120 |
| Washington | 1,433 |
| Wisconsin | 520 |
| West Virginia | 333 |
| Wyoming | 116 |
Veterans' health records lost in VA

A soldier at Fort Drum questioned Defense Secretary Ashton Carter about what he's doing to make sure service members are able to make a smooth, easy transition to civilian life. "The way I think about it is there's only one ...

When former Marine Sgt. Chris Morey went to the VA for excruciating back pain and migraines, doctors said they couldn't do anything for him because they had not received his deployment medical history from the military.

Sgt. Morey, who separated from the Marine Corps in 2007 after serving 4 years, was told by the Department of Defense that the VA would be sent a copy of his deployment history that included things like a concussion he'd suffered in an improvised explosive device blast during his 3rd tour in Iraq. But it never happened.

"I'm telling you I get headaches; I'm telling you my back is messed up," he told The Washington Times of his visit to the VA. "You're telling me it doesn't matter because it's not in this record."

Veterans advocates are urging the Defense Department and VA to collaborate better so electronic health records can simply be clicked and dragged from one system to another when a service member transitions to civilian life, eliminating problems like the ones faced by Sgt. Morey.

While the new secretaries of the Defense & Veterans Affairs departments have publicly said their priority is providing seamless customer service, advocates say they have seen little progress in solving the decade-old divide between the 2 bureaucracies.

Under the current system, troops are given a compact disc with PDF copies of their health records when they leave the military that they must bring to the VA. The PDFs are essentially just photos of records and can't be manipulated or updated with current health information.

John Stovall, national security director at The American Legion, said implementing a new system to make the transition of medical records easier for veterans should be "a top priority" for leadership.

"It's easy to see in terms of just bureaucratic infighting or protecting their turf, but, ultimately, it comes down to the positive outcomes for our veterans and service members. It's a very personal issue to them," he said.

Mr. Stovall stressed that in addition to increasing interoperability between Defense and VA medical records, it's also important for the military to use health records that can also be accessed by private doctors.

Sgt. Morey has stopped going to the VA because of "the time commitment that it takes to actually be that squeaky wheel" to get an appointment, but sees private doctors through his employer-provided health care plan. After a VA doctor never followed up on the results of X-rays taken of his back, he has been unable to even get a copy of the X-rays sent to his private doctor.

A soldier at Fort Drum questioned Defense Secretary Ashton Carter about what he's doing to make sure service members are able to make a smooth, easy transition to civilian life.

"The way I think about it is there's only one soldier. Why should they have to put up with two Cabinet departments, right?" Mr. Carter responded. "You guys shouldn't have to see all that. It should be seamless to you."

But that's easier said than done.

Both Mr. Carter, who became the leader of the Defense Department in January, and Bob McDonald, who took over the VA in August, have inherited an ages-old problem that has haunted their predecessors: how to restructure their departments to better work with each other and provide veterans with a world-class health service that is transferable from one branch to another without the bureaucratic infighting for turf protection.

2 years ago, the Senate & House Veterans' Affairs committees sent letters to then-Secretary of Defense Chuck Hagel calling for the Pentagon a VA to adhere to a plan to improve disability claims processing by speeding records transfers to the VA.

At the time, lawmakers were concerned the delay in transferring records slowed veterans' disability claims by as much as 175 days because it took that long for the VA to receive complete records from the Defense Department.

The 2013 plan required the Pentagon to hand over service treatment records to VA "immediately" and establish an electronic transfer capability for the records by the end of 2013. "Immediately" was translated into a PDF document handed to the veterans upon their release, and the establishment of transferable electronic records is still in progress.

Last year, the Pentagon issued a final request for bids for an $11 billion contract to replace its obsolete electronic health record system and improve data-sharing between it and the VA. However, both branches of the government seem to be moving down different modernization paths.

The Pentagon is working on its Defense Healthcare Management System Modernization program (DHMSM), and the VA is in the process of implementing the next generation of its Veterans Health Information Systems and Technology Architecture, known as VistA.

The DHMSM contract will be awarded in June. PricewaterhouseCoopers is among the bidders, along with IBM and a team consisting of Computer Sciences Corp., Hewlett Packard and Allscripts. Each bidder is working with a different electronic health records vendor. PricewaterhouseCoopers currently runs the VistA health record system.

The Department of Defense aims for initial operational capability for the new system by next year.

In February, the Government Accountability Office (GAO) added the lack of interoperability between the Pentagon and VA health records to its list of "high risk" areas that flags government systems and programs that are particularly vulnerable to fraud, waste, abuse, mismanagement or transformation.

"The two departments have engaged in a series of initiatives intended to achieve electronic health record interoperability, but accomplishment of this goal has been continuously delayed and has yet to be realized," the GAO said in its report. "The ongoing lack of electronic health record interoperability limits VA clinicians' ability to readily access information from DOD records, potentially impeding their ability to make the most informed decisions on treatment options, and possibly putting veterans' health at risk."

The Pentagon is doing its best to give veterans the best experience possible, said spokeswoman Laura Seal.

The Defense Department "is sharply focused on supporting transitioning service members — this is our commitment to those who serve and their families," Ms. Seal said in an emailed statement. "Sharing healthcare resources and health information between DoD and VA continues to evolve. This support includes timely and accurate submission of personnel and health information to VA to determine eligibility for benefits and/or demonstrate service connection for disability payments."

Mr. McDonald told Congress earlier this year that the administration's $4.1 billion budget request for fiscal 2016 would make progress in efforts to more easily share health records with the Defense Department by "enhancing and modernizing VA's electronic health record, enhancing data security and achieving health data interoperability with the Department of Defense.

Walinda West, a VA spokeswoman, highlighted several initiatives the department is working on to better work with the Defense Department, including a joint committee to institutionalize sharing and collaboration, an agreement to share health care resources and a congressionally authorized fund to enhance collaboration from 2003.

Defense Department was not able to provide a comment.

Joe Davis, a spokesman for the Veterans of Foreign Wars, said that each of the new secretaries has had other issues to deal with since taking over their respective departments.

"They inherited departments in different forms of crises," he said. "The VA, obviously, is still working hard to overcome its nationwide crisis in care and confidence. DOD is transitioning to a smaller force but with a growing list of requirements and threats, not the least of which is mandatory sequestration returning.

Benefits available for vets who served at Camp Lejeune

(This includes veterans who served on LeJeune & lived /off base for a period of 30 days or more.)
From the 1950s through the 1980s, people living or working at Camp Lejeune, NC, were potentially exposed to drinking water contaminated with industrial solvents, benzene and other chemicals.
This chemical exposure may have led to health conditions.
These 15 health conditions qualify regarding the contaminates: esophageal cancer, breast cancer, kidney cancer, multiple myeloma, renal toxicity, female infertility, scleroderma, non-Hodgkin's lymphoma, lung cancer, bladder cancer, leukemia, myelodysplastic syndromes, hepatic steatosis, miscarriage or neurobehavioral effects.
You may be eligible for VA health benefits if you served on active duty or resided (family members) at Camp Lejeune for 30 days or more between Aug. 1, 1953, and Dec. 31, 1987.
If you are eligible:
• Veterans receive health care for qualifying health conditions at no cost at all.
• Family members receive reimbursement for out-of-pocket medical expenses incurred from treatment of qualifying health conditions.
Veterans need to gather documents showing they served on active duty at Camp Lejuene. They can use military orders or base housing records.
They then need to enroll in VA Health Care. Veterans already enrolled can contact their local VA health care facility at www.va.gov/directory/guide/ to sign up for the Camp Lejeune Program and receive VA care.
If not yet enrolled, veterans can apply online at va.gov/healthbenefits/apply/, call toll-free 877-222-8387, or visit the nearest Veterans Affairs Office.
Family members need to gather documents to show their relationship to a veteran; they can use a marriage license or a birth certificate.
They also need to show that they served at Camp Lejeune for a period of 30 days .
They need the military orders sending their veteran to Camp Lejeune. Then gather receipts for qualifying expenses.
By law, VA may only compensate for eligible out-of-pocket expenses after family members have received payment from all other health plans.
Family members may request reimbursement for expenses incurred on or after March 26, 2013, which is the date when Congress began to fund this program.
To apply for reimbursement, visit clfamilymembers.fsc.va.gov or call 866-372-1144.
This information is from the U.S. Department of Veterans Affairs, March 2015.
For more information, call Brenda Stormer at the VA Office at 724-465-3815.
VA officials suspended after audit uncovered misconduct

2 senior officials at the Department of Veterans Affairs were suspended after an audit found they charged subordinates money to attend a work-related party that featured psychic readings.

In a notice to Congress, the VA said it had temporarily suspended Lucy Filipov, the assistant director of the Philadelphia regional office & Gary Hodge, who heads the Pension Management Center. Both employees will remain on the VA payroll pending an internal review to determine disciplinary action.

The VA said neither employee would be available for comment. Phone messages left Monday at Hodge's Philadelphia home and Filipov's residence in southern New Jersey were not immediately returned.

The department said it took allegations by the VA inspector general "seriously" following the audit released last Thursday in response to a Freedom of Information Act request by The Associated Press. That audit faulted Filipov for misusing her position and referred the matter to the Justice Department, which declined to take criminal action in favor of administrative discipline by the VA.

The audit found Filipov hosted a party where employees were charged $30 or more to attend, specifically for the purpose of having fortunes told by Hodge's wife. It found employees "were generally not enamored of the psychic experience," with one employee describing the payment as a "donation."

The IG said Hodge acted improperly because he did not disclose his wife's income on mandatory disclosure forms. Her profits from that party had been deposited in a joint bank account and used by the couple to pay for a vacation last year.

In comments included in last week's report, Filipov said she considered the party a gathering of friends, rather than one involving subordinates. Hodge said his wife's business was separate from his work and didn't know what his wife's income was.

Rep. Mike Fitzpatrick, R-Pa., on Monday applauded the VA's action, saying he hoped it was a sign the department will now hold officials strictly accountable for "reckless and harmful actions."

He said both whistleblower reports and IG reviews had found "a level of systemic mismanagement" at the VA that demanded staff changes.

The Philadelphia office has been under close scrutiny following an initial IG report released in April that documented widespread problems such as neglected mail, untimely responses to more than 31,000 veterans' inquiries and manipulation of dates to make old claims look new. Linda Halliday, the assistant inspector general, has suggested that Philadelphia's problems might be indicative of a wider VA problem.

The VA is already conducting a separate review of the Philadelphia office to determine punishment in response to that April audit and had temporarily reassigned Hodge to a Washington D.C. post. He has now been suspended from Washington duties
Vet Killed By Police Trying To Leave Hospital After Waiting 4 Hours

"This kneeing and stomping on his neck by the VA Police Department police officers caused the dissection of his carotid artery, that resulted in immediate (or very soon thereafter) blood clotting, which resulted in [his] suffering a stroke. Moreover, the brutalization of Jonathan Montano resulted in him suffering other serious physical injuries, and associated physical, mental and emotional pain, suffering and distress."

A doctor initially told the widow her husband's death was caused by a fall, but a conscience nurse informed her of the police brutality.

A veteran died of a stroke after Veterans Affairs police beat him because he refused to wait any longer for treatment at a VA hospital in California. Now his widow is suing the government over the brutality that led to his death.

Jonathan Montano had been at the Department of Veterans Affairs hospital in Loma Linda, Calif. for 4 hours with a shunt (a needle apparatus) in his arm, awaiting dialysis. Tired of biding his time, he decided to head to a different VA hospital in Long Beach, and asked his wife Norma to get the car. But instead of allowing the patient to leave with the shunt still in his arm so the Long Beach staff wouldn't have to insert a new one Loma Linda nurses called VA police, who beat him to keep him from leaving, Courthouse News Service reported, citing the lawsuit by Norma Montano.

"The summoned VA Police Department police officers then stopped Jonathan Montano from leaving the VA Hospital in Loma Linda, by tackling him to the floor, slamming his head on the floor, and kneeing and stomping on his neck, and otherwise brutalizing and restraining him," the lawsuit said.

"This kneeing and stomping on his neck by the VA Police Department police officers caused the dissection of his carotid artery, that resulted in immediate (or very soon thereafter) blood clotting, which resulted in him suffering a stroke. Moreover, the brutalization of Jonathan Montano resulted in him suffering other serious physical injuries, and associated physical, mental and emotional pain, suffering and distress."

Norma, who had been waiting in the car for her husband, went inside after he did not leave the hospital. There, she was told Jonathan had suffered a stroke and was in the emergency department. Upon arriving in the ER, a doctor told her Jonathan "had fallen down and suffered a stroke, an untrue statement," she says in the complaint.

But later on, a nurse pulled Norma aside and told her what had really happened: that police had thrown her husband to the ground, that hospital staff were lying to her and that it wasn't right what the VA cops had done, CNS reported.

The incident occurred on May 25, 2011, and Jonathan died of complications from the stroke two-and-a-half weeks later, on June 11. He was 65. The couple had been married for 44 years.

Norma and the couple's son and daughter are suing the United States in federal court. They are seeking punitive and other damages for wrongful death, false imprisonment, constitutional violations, negligence, loss of consortium and intentional infliction of emotional distress, CNS said.

The suit comes at the same time the VA is under fire for the so-called "Veterangate" scandal. Earlier in May, a Veterans Affairs (VA) employee alleged that at least 40 patients died waiting for an appointment at a VA hospital in Phoenix, Ariz. Several whistleblowers told reporters that, in an effort to salvage their own reputation, VA administrators mandated that thousands of patients' names be moved to an unofficial waiting list. If those veterans died, the whistleblowers claimed, the names would simply be removed from the list quietly.

An agency report linked 23 deaths in multiple states to delayed treatment. Congress is investigating the agency, and many politicians have called for VA Secretary Eric Shinseki's resignation. President Barack Obama defended Shinseki last Wednesday. He has also asked deputy chief of staff Rob Nabors to examine the allegations. An inspector general has also been assigned to look into the scandal.
---
Is the VA Going Broke Financially and Morally ?
I go to the VA 3 times a week because of my medical condition sometimes 4 times a week. I receive approximately $25.00 per visit in travel pay. Last month on September 29, 2014 I received my last travel payment in my bank account ? Why ? No one seems to be able inform myself and other veterans at the VA Hospital in Marion, Indiana. Currently they have not updated by travel account for the last 8 to 9 visits or about $200.00 in travel pay. When you attempt to contact the Patient Advocate they are never in their office, or in Fort Wayne in training or do not return their telephone calls. I thought about asking someone at the VA in Marion but after reading about the above 2 incidents and seeing several of the VA Police walking around with their ands on the weapons I decided I do not think I want to put myself and my spouse in a situation that could become dangerous for either one of us. Having once before experiencing the results of a non situation that the VA Police responded to. It is getting to the point that going to the VA is a stressful trip when it should be the exact opposite.

I realize that many veterans are stressed out and some even have PTSD problems. But from what I have seen and heard at Marion VA first hand the Hospital Administrator might want to send her officers to some sensitivity training. Veterans do not go to the VA Hospital because they want to, they go there because the want need to medically. The hospital staff, doctors, nurses, physical therapists and technicians and veteran contact individuals like Pay Clerks and Pharmacists are all great at Marion. And they go out of their way to assist the needs of the veterans. Going to the VA sure is not what it was before the scandal. Before the scandal in some ways was better. It almost seems as if the administrative personnel at the VA is trying to punish the veterans for getting caught doing things they were not suppose to have done in the first place.
---
Camp Lejeune Water Contamination Lawsuits

The federal government is trying to convince a federal court to dismiss lawsuits filed on behalf of former U.S. Marines who were allegedly sickened by polluted water while stationed at Camp Lejeune, NC. In several of the lawsuits, the government is claiming that the so-called Feres doctrine bars the Marines from suing the U.S. government.

From the mid-1957 to 1987 an estimated 1 million people at Camp Lejeune were exposed to water that was poisoned by benzene, trichloroethylene (TCE), tetrachloroethylene (PCE) & vinyl chloride, which the Department of the Navy eventually blamed on an off base dry cleaner. As we've reported in the past, many scientists have called the drinking water contamination at Camp Lejeune the worst in the nation's history. Lawsuits involving toxic water at Camp Lejeune have been consolidated in a multidistrict litigation & transferred to the U.S. District Court, N. District - Georgia. The lawsuits allege the U.S. government was negligent in disposing of the toxins that contaminated water supplies at Camp Lejeune.

According to a report the Justice Department has filed motions in the multidistrict litigation to have it dismissed. In one motion, the government maintains 3 of the complaints are barred by the Feres Doctrine, a 60-year-old Supreme Court decision which holds that service members may not sue under the Federal Torts Claims Act for injuries "arising out of or sustained incident to military service." Advocates for military personnel have long insisted that the Doctrine was meant to cover situations that occur during battle or in the course of armed forces activities. However, over the years, Courts have extended that restriction to medical care received stateside, and U.S. troops are prevented from suing the U.S. government if they are injured by a negligent doctor or other medical practitioner within the military healthcare system. Recently, the government has been trying to convince courts that the Feres also applies to the families of military men & women.

Advocates for military members long decried the expansion of the Feres Doctrine. For years, they've been lobbying Congress to amend the Federal Tort Claims Act to protect the legal rights of active duty military personnel & their families. Although there have been attempts to do this over the past 60 years, they've not gone anywhere. The most recent attempt came in 2009, Republican lawmakers balked because an amendment would allow malpractice cases to trial, something that runs counter to their goal of enacting tort reform.

The 2nd motion filed by the Justice Department claimed all 7 Camp Lejeune lawsuits currently pending in the multidistrict litigation should be dismissed, based on the so-called discretionary function exception to the Federal Tort Claims Act, which bars litigation based upon the performance or failure to perform a "discretionary function or duty" on the part of the government. The motion argues that because the Plaintiffs' cannot point to any statute that imposes duties upon the U.S. to provide safe water, such duties are "discretionary."

It's important to note that in both motions, the government concedes that the water contamination at Camp Lejeune was due, in part, to the military's disposal practices,

Richard E. Buckner USMC stationed at Camp LeJeune from October 1971 to May 1974

A Day At The VA - Friday July 11, 2014

Friday I went to the VA facility in Marion, Indiana to have a blood draw before I was to see my doctor next Friday. A rather regular procedure. The hematologist definitely knew her job. I did not even feel the needle. A pleasant experience overall. I was in and out in less than 10 minutes, then I went to the Eye Doctor at the facility to have my glasses fixed. The technician in the optical department stripped the screws in my glasses when she repaired them because she put the screws in the glasses upside down against the normal treading of the screw. Then I went down to my doctor's receptionist area to ask whey my pain medicine that was prescribed by my doctor (a non narcotic pain medicine called Gabapentin) who I seen once and now he is no longer my doctor because he decided not to renew his contract with the VA, had not been sent out in 10 days since I ordered it online. This is the 5th doctor I had been assigned in 1 year. The first quit before I even seen him, the 2nd was transferred to ND because of a personality problem with the Hospital Chief of Staff. The 3rd also quit. The 4th I seen once & he was an excellent doctor who I really liked & he and I had a very good respect for each other. And my wife like his professionalism also. Now I have doctor number 5 who incidentally is the same doctor who is the head of the other VA hospitals who was swamped with the 19 patients. So we can safely assume doctor number 6 is on his or her way soon.

I was then asked to sit out in the outer area & wait. The reason was that the 1 doctor covering 19 patients that afternoon, who was the head of several VA facilities was a bit overwhelmed at the moment. As I sit there I was asked by a male nurse how I was doing. I stated so far not so good, I then very calmly stated that I had seen absolutely no improvement of VA customer service since the scandal broke. He calmly nodded his head in the affirmative. I told him about my glasses and he smiled. I never raised my voice once or had I expressed any type of outward anger towards the nurse or anyone in the facility.

It was about then that 2 of the VA police entered the area & asked my why I was here. I calmly informed them that I was awaiting an appointment. They asked the male nurse "Is everything OK here" He said yes, then one of the policeman called on his radio to dispatch that the situation was OK so far. At that point I had enough and said calmly to the Nurse to inform the receptionist when he or she came out for me that I had left (after waiting over an hour) that they could send my medicine to my home. He said OK & said have a safe trip home. The policemen said "You need to calm down Sir" I then informed the Policeman that if anyone needed to calm down it was him and his young partner who constantly had his hand on his service weapon in his holster all the time he had been standing here.

I then walked out to my car with my wife and was followed outside until I reached my vehicle. I then departed the VA facility and as I looked into me rear view mirror I noticed the VA police car had followed me nearly to the gate leaving the facility. Nice to be treated like a terrorist at your local VA facility.

To make certain things clear, no I do not suffer from PTSD, no I do not take any psychotropic medications, my pain medicine which was for nerve pain (2 crushed vertebrates in my back and one leg damaged with only half a knee cap - left leg). No I have had no anger issues and no I have absolutely no criminal - felony or misdemeanor arrests regarding any anger issues. The nurse and I was simply having a nice conversation when Wyatt Erp and Doc Holiday decided to come up and play Bad Cop & No Clue Cop.

It is sad that the VA personnel have so a low morale issue after the scandal that they have to fabricate "incidents" to appear to justify whatever it is they attempt to justify. The Inspector Generals office of the VA warns that VA Whistleblowers - VA employees that are speaking out against the VA treating patients incorrectly, are now being harassed by other VA employees especially higher ranking VA employees. Perhaps added to this by the IG should be law abiding veterans themselves who are also harassed & treated without respect by VA Police.

It is a shame because my gripe is not with the doctors, nurses and medical technicians of the VA it is with the Administration and Higher Ups within the VA that wants to keep the VA in the intimidating and veteran abuse era that was so prevalent before, during and evidentially even post scandal era. The more the treat the veterans poorly and without the respect the more it comes down on them by congress and the senate. Will it be required that all GS-9 and above employees must be terminated from the jobs by the OPM, and others who can provide quality and compassionate medical services take their places before the entire problem is solved ? It appears we are going in this direction.
---
They Have Not Learned A Thing


June 17, 2014

A week ago I was contacted by our local Community & Family Services Organization to inform me that I was eligible to receive a Window Mounted Air Conditioner for my home since I did not have Central Air in my home. I was informed that all I needed was to have my doctor verify my current medical condition. I am a insulin dependent diabetic & I have 2 crushed vertebrates & half of a knee cap (left knee) - hypertension and high cholesterol. I told them I really appreciated their kind offer. I then contacted the VA in Marion, Indiana where I currently have my medical care taken care of. I am a retired U.S. Marine and have my health care needs are taken care of through the VA.

I informed them I need my doctor at the VA sign my paperwork & they said no problem go ahead and fax over the form & that they would have it signed & promptly faxed back to the Community Family Services office. That was a week ago, on June 18 the paper work was required or I would be taken off the list for the Air Conditioner.

Today I called the Community Family Services (June 17) & was informed that the form had not been received from the VA. They also told me that they had resent the form by fax to the VA & received a message that was a bit on the nasty side making reference that they had received multiple faxes regarding this matter. Only 2 were sent.

I then called the VA in Marion, Indiana. A total of 3 attempts to contact my doctor's office. And 2 attempts to the the Patient Advocate & the another attempt to the doctor's office. On the 1st attempt the number I was transferred to stated it was not in operation, on the 2nd attempt by a young lady that was laughing & when I asked if this was the VA she said "Yeah" then hung up. Then I called Congresswoman Brook's Office & spoke with a young man name Jack who basically told me "I do not know what to tell you" after I explained my problem. I then called Senator Coats office & spoke with a young lady. She listened to my story & then said I am going to put you on hold, after 10 minutes she stated she had left a voicemail with the VA in Marion, IN & she would follow up on this. I informed her that this was the 17th and this matter would basically self destruct on the 18th when the offer for the Air Conditioner goes off the table.

I then informed her that if I did not hear anything by 4:00 PM June 17th my next step would be to take this to the public through various contacts & sources. Her comment to this is "That's not fair, your not giving us enough time to take care of this". My comment was that I gave the government 7 days to handle this matters & that I had to take charge now & take care of myself. She did not seem too happy with that comment.

I also contacted several VA governmental agencies in Washington, D.C. and was hung up on twice. I did not get loud, angry or disrespectful when attempting to convey my problem. I was informed by them that I had called the wrong agency and when I tried to explain why I had called them they simply hung up. So much for a compassionate VA.

I want to say I have nothing but the highest respect for the doctors and nurses and technicians of the VA and I have always received the absolute best in medical attention while I have utilized the VA. The problems we Veterans have is not with the medical personnel it is with the bureaucrats and political appointees within the organization.

It appears the VA has not learned a thing from they scandal & resignation of their director & senior administrators. It is the same old MO don't worry about the Vet, do as little as possible & this time it was not putting a Vet on a List it was taking one off one.

The problem with political appointees, bureaucrats and politicians and staffers is that for the most part they do what they want and they do not worry about it because for the most part no one ever finds out what they do or do not do. But not this time. This time you also know about their actions or better yet their lack of actions.

It is now 4:45 PM and no phone calls returned and no emails received. The only thing is I am keeping my promise here by posting this as I said I would at 3:30 PM today.

Follow Up June 18: It appears this website has caused a stir because this morning at 9:00 AM I received 4 phone calls. 2 from Congress 1 from the Public Affairs Office at Marion VA & another from Community & Family Services. It appears that the VA is concerned about their image. I would have rather gone through normal channels to solve a problem. But, as you can read above this was a situation that required immediate action. I would like to restate Community Family Services is a wonderful organization & did not deserve being treated like this by the VA for simply resending a request by fax. I would also like to state that I have absolutely no problem with the medical care I receive from the VA. My problem is with some (I underline some political appointees, bureaucrats, politicians & staffers) that only jump up & take notice when a vet is forced to take action to protect his benefits & health. What is sad is to think of the millions of veterans that do not have the resources & mental strength to act in their own behalf & have their rights, privileges & health needs go unfulfilled.



And the Hits Just Keep On Coming : June 18, 2014 1:30 PM



As of 1:25 PM things are getting really interesting now. It appears that the VA does not even know to turn their Fax machine on. They requested that Community & Family Services fax over the request yet another time (even though they complained when they faxed the request twice before) Now the request has been attempted to be resent yet another 1-2-3-4 & yes 5 more times. Why? Because the fax number that they were provided with by the Public Affairs official at the VA is not working. Great way to cause even further problems by providing a non-working fax number to an agency trying to help out veterans. So does anyone now wonder why we are losing it in Iraq & Afghanistan. Well at least there the government (ours) provides the opposition with weapons, stinger missiles, humvees & other assorted hardware... humm wonder if they left any air conditioners at that base that the Taliban would be kind enough to send me.



At 3:35 PM I finally received confirmation from Community Family Services that at 3:30 PM today the VA finally faxed over the form. 25 minutes before the deadline on June 18, 2014 at 4:00 PM. However, even before that Community Family Services took it upon themselves to order the AC. Their representative even called me and apologized (for what reason I have no idea, they have been great!) for the problems. And as of 4:00 PM no word received from either the Senator's or Congressman's or the VA to inform me about the situation. Which once again confirms my earlier statement regarding the total lack of respect given to veterans. But thanks to organizations such as Community Family Services, I greatly appreciate their professionalism and service to veterans.





White House Review of VA Finds 'Corrosive Culture'



An interim report on the VA delivered to Obama found that the VA's medical system is hobbled by management with little accountability & a "corrosive culture" that has led to widespread personnel problems. A summary of the report by White House Deputy Chief of Staff Rob Nabors released today also said the 14-day standard set for scheduling appointments is

"arbitrary, ill-defined and misunderstood"

and may have motivated personnel at VA facilities to falsify records. The department must address

"significant and chronic systemic failures"

& restructure the VA, which oversees more than 1,700 facilities delivering health care to military veterans, it said. The department also needs to hire more doctors & other health care professionals, the report concludes.



Rep Miller, R-FL Chairman - House VA Committee issued statement:





"It appears the White House has finally come to terms with the serious & systemic VA health care problems we've been investigating and documenting for years. While it's extremely unfortunate Obama did not heed our warnings about the very real and very deadly problems within the VA health care system sooner, we stand ready to work with stakeholders inside and outside the administration to institute VA reforms that will improve services to America's veterans while bringing real accountability and efficiency to the department."

The White House released the report summary after Nabors delivered it to Obama during a meeting that also included acting VA Secretary Sloan Gibson. Obama asked Nabors to remain in his temporary role assisting the VA. Former VA Secretary Eric Shinseki stepped down May 30 amid a growing scandal over revelations of extended waits for veterans seeking medical appointments & falsification of records regarding those wait times. An internal VA audit of 731 veterans' medical facilities released June 9 found more than 120,000 veterans were either waiting for care longer than 90 days or hadn't received an appointment. The FBI's Phoenix office is conducting a criminal investigation of the delays.

Manipulated Records

An earlier review, before Shinseki resigned, found scheduling staff were told to manipulate appointments to cover up wait times at 64 % of VA facilities. As part of the effort to speed care to veterans, Nabors' report suggests convening a panel of health-care experts and industry leaders to develop a set of best practices. It also cautions against using performance measures, such as wait-time data, as a gauge of the quality of care. Congress is working on legislation that would authorize billions of dollars to shorten long wait times for veterans seeking medical care at Veterans Affairs facilities and to make it easier to fire employees at the agency. According to the Congressional Budget Office, the Senate version would cost as much as $35 billion over 10 years while the House version would double VA health spending and cost as much as $44 billion over 5 years. A House-Senate conference committee will resume talks on the measure next month when Congress returns to Washington. The VA has an influx of patients as about half of the 1.9 million troops discharged after serving in Afghanistan or Iraq return to the U.S. in need of medical care, according to VA data. The department operates the U.S.'s largest integrated health system.

VA Audit Finds Thousands of Vets Waiting for Care

The U.S. Department of Veterans Affairs said on Monday that roughly 100,000 veterans have experienced long waits for healthcare appointments at VA facilities and more than three-quarters of locations had misreported waiting times. In an internal audit, the agency said 57,436 new veteran patients had been waiting 90 days or more for an appointment. The agency said it was abandoning a two-week scheduling goal after finding that it was "not attainable." "This data shows the extent of the systemic problems we face, problems that demand immediate actions," Sloan Gibson, acting Department of Veterans Affairs secretary, said Monday in a statement. "As of today, VA has contacted 50,000 veterans across the country to get them off of wait lists and into clinics." The audit examined 731 VA hospitals and large outpatient clinics and found long wait times across the country for patients seeking their first appointments with both primary care doctors and specialists. A 14-day target for waiting times was "not attainable," the auditors reported, because of growing demand for VA services and poor planning. The 2011 decision by senior VA officials setting that target, and then basing bonuses on meeting the target, was "an organizational leadership failure." The audit found that in some instances schedulers were instructed to enter different desired dates than the one requested by the veteran, thus masking waiting times. A separate inspector general's report this week found deep-seated problems in the veterans' sprawling healthcare system, which provides medical care to about 6.5 million veterans annually. "This report makes it clear that the only people benefiting from our current VA healthcare system are the bureaucrats who put their own bonuses over veterans' care," said Republican Sen. John Cornyn of Texas in a statement. "Now that we have further confirmation of the systemic nature of these problems, President Obama must direct the FBI to investigate the allegations of criminal misconduct." Medical care for the nation's 22.1 million veterans has become a top priority for Congress amid reports that the Veterans Health Administration, the country's largest integrated health system, hid excessive waits for veterans trying to see a doctor. Half of the 1.9 million troops discharged after serving in Iraq or Afghanistan have come back to the United States in need of medical care, VA data show. At least 18 veterans died while awaiting medical care in Phoenix, Gibson has said. House Veterans Affairs Committee Chairman Jeff Miller, a Florida Republican, has said there were as many as 40 deaths. Miller and other lawmakers have blamed VA performance goals for motivating hospital staff to falsify official waiting lists. The audit is the third in a series of reports in the past month into long wait times and falsified records at VA facilities nationwide. The controversy forced VA Secretary Eric Shinseki to resign May 30. Shinseki took the blame for what he decried as a "lack of integrity" in the sprawling system providing healthcare to the nation's military veterans. The audit, released Monday, said 13% of VA schedulers reported getting instructions from supervisors or others to falsify appointment dates in order to meet on-time performance goals. About 8% of schedulers said they used alternatives to an official electronic waiting list, often under pressure to make waiting times appear more favorable. Here is a list of the facilities with the longest average waits as of May 15 for new patients seeking primary care, specialist care and mental healthcare, according to audit results released Monday.

New Patient Primary Care Longest Average Wait Time:


Honolulu, Hawaii, 145 days;
VA Texas Valley Coastal Bend HCS, Harlingen, Texas, 85 days;
Fayetteville, N.C., 83 days;
Baltimore HCS, Md., 81 days;
Portland, Ore., 80 days;
Columbia, S.C., 77 days;
Central Alabama Veterans HCS, Montgomery, Ala., 75 days;
Providence, R.I., 74 days;
Salt Lake City, Utah, 73 days;
Richmond, Va., 73 days.

New Patient Specialist Care Average Wait Time:


VA Texas Valley Coastal Bend HCS, Harlingen, Texas, 145 days;
El Paso, Texas, 90 days;
White City, Ore., 88 days;
Clarksburg, W.Va., 86 days;
St. Louis, Mo., 86 days;
Middle Tennessee HCS, Nashville, Tenn, 71 days;
Durham, N.C., 69 days;
Hampton, Va., 68 days;
Mountain Home, Tenn., 67 days;
VA Central Western Massachusetts HCS, Leeds, Mass., 67 days.


New Patient Mental Healthcare Average Wait Time:




Durham, N.C., 104 days;
Clarksburg, W.Va., 96 days;
Amarillo, Texas, 61 days;
El Paso, Texas, 60 days;
Erie, Pa., 57 days;
Central Alabama Veterans HCS, Montgomery, Ala., 57 days;
White City, Ore., 57 days;
VA Texas Valley Coastal Bend HCS, Harlingen, Texas, 55 days;
Hampton, Va., 54 days;
Dallas, Texas, 50 days

Tricare for Life Cuts Discounts for 400K Retirees

Starting this spring, more than 400,000 military retirees and senior dependents in the Tricare for Life program will owe the full amount for certain prescription refills if they use a retail pharmacy rather than a military pharmacy or a mail service. The change, part of a pilot program created by Congress, is meant to help control the cost of military health care and in its first year, is expected to cut $120 million from the $3.3 billion that the U.S. Department of Defense pays annually for Tricare For Life pharmacy needs. The government insurance serves about 2 million military retirees and their dependents over 65, supplementing Medicare. Tricare for Life accounts for nearly half of the $7.1 billion that the Defense Department spends each year on its pharmacy program. The pilot includes more than 400 medications mostly brand-name for chronic conditions, such as high blood pressure, diabetes and asthma. Prescriptions for pain relievers, antibiotics and other medicines for acute conditions aren't affected. With the program, members can fill eligible prescriptions three times at a retail outlet, usually a 30-day supply for a $17 copayment. Then, if they don't switch, they're responsible for the drug's entire cost for subsequent refills, charges that quickly could climb into hundreds of dollars. If they do switch, they'll owe $13 for each 90-day supply through the Express Scripts mail service or nothing when they use a base pharmacy. After a year, members can opt out of the pilot and return to paying $17 for a 30-day supply for their retail refills. Nine out of 10 people who switch to the home delivery program decide to stick with it, according to Tricare. Tricare for Life will grant waivers on a case-by-case basis due to "personal need or hardship, emergency, or other special circumstance." Beyond savings and convenience, Tricare officials said the move to mail delivery can help patients adhere more closely to their drug regimens by requiring less effort to get their prescriptions refilled. That compliance can keep patients healthier, an obvious plus for them. It also can save insurance plans the expense of hospitalizations or other medical care, said health economics consultant M. Christopher Roebuck. But brick-and-mortar pharmacies say it takes more than access to ensure that patients take their medicines correctly. "A lot of people, they have medications that they just don't take," said John Norton, a spokesman for the National Community Pharmacists Association. "Or they have medication and they start to feel better, and they don't take it to its conclusion." Some, including members of the U.S. House of Representatives have expressed concern about over-reliance on mail delivery for pharmaceuticals. In a March 31 letter to the Pentagon, nine congressmen, including North Carolina Republican Walter Jones, stressed the value of in-person counseling from community pharmacists. Though the pilot program offers around-the-clock phone access to pharmacists, they said that might not be enough. "We urge Tricare to allow patients who prefer to utilize their local community pharmacist as opposed to a telephone hotline to do so," they wrote. Tricare for Life members in South Hampton Roads offered mixed opinions about the pharmaceutical mail service. Jerry Walton, 69, said he hadn't wanted to switch, and he remains apprehensive about the potential impact of inclement weather. "A 100 degree day, what's the temperature in a metallic mailbox and what's the status of the drugs after eight hours in that?" the Virginia Beach resident said. "Maybe they're fine, maybe not, maybe it depends on the drug." Doris Plock tried mail delivery last year after surgery made it difficult for her to get around. She was surprised to discover a new $15 charge for insulin she'd been getting for free and unhappy that her doctor was required to undergo a complicated verification process for a medicine she'd been taking for years. After she recovered, she abandoned the mail order program for the military pharmacy at Sewells Point Branch Medical Clinic. "If something like that happened again, I guess I would have to go back to it," Plock, 69, of Virginia Beach, said, "not that I would want to, but I would have to."

Chuck LeGeyt feels differently.

In three years using Tricare's mail order program, he experienced just one hiccup a delayed delivery during last winter's snows. "I couldn't even tell you how to improve it," said LeGeyt, 66, of Virginia Beach. "It's unbelievable.


US military suicide rate higher than believed: Pentagon


Rates of suicide in the US military were worse during the war years than what the Pentagon previously reported.

The suicide rate in the United States military was worse during the war years than previously reported by the Defense Department, according to new calculations.

New arithmetic released by Pentagon officials on Friday shows that during the fighting in Iraq and Afghanistan, the true suicide rate across the US military was actually up to 1% or more higher than what was being reported. Defense officials said the problem with the old, now-abandoned calculation, was that it relied partly on an estimated figure in determining the suicide rate rather than using precise numbers. "It's jaw-dropping that the Pentagon would use this kind of crass calculation to measure the impact of the suicide epidemic within their ranks," Senator Patty Murray, a senior member of the Veterans Affairs Committee, said. "It took us time and effort to sit down and really just kind of figure out a better way to do the math," said Jacqueline Garrick, director of the Defense Suicide Prevention Office. Since 2003, suicides among active-duty members of the military and veterans has soared, increasing to record levels every year. For full-time troops across the US military, the suicide rate stood at 22.7 per 100,000 in 2012 and fell to 19.1 per 100,000 last year, according to the Pentagon.
Among full-time soldiers in the Army, the suicide rate soared to 29.7 deaths per 100,000 in 2012, well above a 25.1-per-100,000 rate for civilians of a similar age group during 2010, the latest year available. Among male soldiers, the rate was 31.8 per 100,000. There were a record 164 soldier-suicides that year.Earlier this month, US military officials said suicides among US special operations forces, including elite Navy SEALs and Army Rangers, are at record levels.

VA's Homeless Vet Support Deadline Causes Concern


As the VA supposedly nears its goal of ending chronic veteran homelessness in 2015, the groups that support homeless veterans are worried about the VA's support in 2016.

VA Secretary Eric Shinseki vowed in 2009 that the department would end chronic veteran homelessness in 2015. The number of vets on the streets has since dropped by 24%, according to the VA, and Shinseki has told Congress the department is on track to achieve its goal next year. After 2015, Shinseki said, there will still be veterans who become homeless, but all the programs will be in place from the federal to the local level to ensure they do not remain homeless for any lengthy time. Steve Peck, president of U.S. Veterans Initiative, has worked to combat veteran homelessness for more than 20 years. He said plenty of work remains before the end of chronic veteran homelessness & doubts it can be accomplished by next year. VA officials have already told groups like U.S. Veterans Initiative that homeless funding will go down after 2015, Peck said. Those groups are now scrambling to figure out how to replace it, he explained.

"Just because the VA says it's over, doesn't mean it is. We're still seeing plenty of need,"

Peck said. He cited the influx of troops who will be leaving the military as the services pare down end strengths to meet budget reduction goals.

"With more troops leaving the military, this is an especially vulnerable time when we've seen homelessness go up,"

Peck said. VA officials said the department will begin directing more attention and funds for jobs for its rescued vets. There will be more focus on preventing homelessness versus rescuing veterans from the streets.

"We're already gearing that up now and building that into our homeless programs and into our mental health programs, a strong employment component, because we think that's going to be critical to [veterans'] long-term independence,"

said Vince Kane, director of the VA's program for eliminating homelessness among veterans. Kane said it is too soon to say how much the VA expects to budget for these supportive programs, which will include partnerships with the Labor Department & grants to community & business groups. But the VA considers employment a critical part of preventing veteran homelessness from again spiraling upward.

"The goal is to have somebody be as independent as they can be in their housing and in their community,"

he said. For 2015, the VA is seeking $1.6 billion for its programs for ending homelessness $248 million more than in 2014. The money includes $500 million for Supportive Services for Veteran Families, an increase of 47% over the current year & $374 million for its joint program with the Department of Housing & Urban Development. Under HUD-VASH for Veterans Affairs Supportive Housing vets & their families are able to rent private housing through HUD's Section 8 program while the VA provides the vet clinical & supportive services through its health care system. The VA is also continuing its Grant & Per Diem program. The $253 million program, up 1% from 2014, provides funding to community housing & support centers that assist veterans with a range of services. The various programs have all succeeded in helping bring down veteran homelessness, the VA says, though there have been concerns from communities about what happens if funding goes away after 2015.

"I think what community groups are really anxious about is that the support package for somebody with a severe, debilitating mental illness who was chronically homeless, they're going to need that support to sustain their housing for many, many years to come,".

Programs such as HUD-VASH are designed with the long-term needs of these vets in mind & will not disappear.

"You don't want anybody thinking that once you put somebody that is chronically homeless in housing, that it's job over. It's not job over,"

he said.

"It takes a tremendous amount of support to keep that person in housing, and those support dollars are well spent because having them in housing is much cheaper than having them in an emergency room or in an acute care hospital somewhere."

Funding would be adjusted over time to provide the veteran with just the support needed, but in cases where the support needs to be long term, it will be, he said.

TO READ/DOWNLOAD PAST BULLETINS REFER TO:


14 Republicans Who Abandoned Our Military

Without taking a stand on whether Republicans should or should not vote for a budget, I would like to know how in any Republican's world it is acceptable to vote for a budget that cuts military pensions. The cut is to their COLA increases. The military are the only ones being told they have to accept a cut to their pensions. Our men & women currently serving in war-torn hell holes now know that they are being used to fill a $6 billion dollar gap while $4.5 billion was spent to advertise Obamacare & while countless billions are wasted on government extravagances, waste & fraud. Paul Ryan & Patty Murray worked out this 2-year bipartisan budget deal, 169 Republicans voted for it, it then moved on to the Senate where they have voted for cloture. 14 Republicans voted to move the budget to cloture. In addition to hurting the military, the budget's only cuts are imaginary future cuts & the budget next year increases by $69 billion. While federal employee salaries were cut, it is only for new employees who take the job knowing what their pension will be. In the case of the military, men & women who signed up & were even severely injured, did so with a contract we are not honoring.

Republicans joining Democrats to Screw Retirees & Active Duty


Paul Ryan (WI) - Never Served in military - Voted for COLA & Pension Cuts
Lamar Alexander (TN) - Never served in the military
Roy Blunt (MO) - Never served in the military
Saxby Chambliss (GA) - Never served in the military
Susan Collins (ME) - Never served in the military
Jeff Flake (AZ) - Never served in the military
Orrin Hatch (UT) - Never served in the military
John Hoeven (ND) - Never served in the military
Johnny Isakson (GA) - Georgia Air National Guard (1966 - 1972)
Ron Johnson (WI) - Never served in the military
Lisa Murkowski (AK) - Never served in the military
Rob Portman (OH) - Never served in the military
Jim Bridenstine (OK) - USN - Voted for lowering cost-of-living & pensions
John McCain (AZ) - USN Officer/Aviator - POW - Son of USN Admiral



McCain VOTED NO alone on the following legislature



2006 To an amendment to provide $20M to VA for health care facilities.
2006 To VA $430M in funds for vet outpatient care & treatment
2006 For $1.5B for vets' healthcare in 2007 by closing tax loopholes
2005 For $500M for vets' mental health care for 2006 & 2010
2004 For bill to raise $1.5B for vets' "eliminating abusive tax loopholes"
2001 On increase of $650M for veterans' medical care in 2001



Poorly Treated Wounded Warrior – In His Own Words

We hear of so many instances where our Veterans Administration drops the ball so frequently, but here we see an example that it is not just them. It appears to be a problem that pervades all branches of our armed forces. Our wounded warriors are not all treated equally it appears, nor are they all treated properly. Is this the way we treat our Wounded Warriors? This needs to change and NOW! This is a US Marine who was poorly treated after he was wounded in Afghanistan. In 2010 Matthew William McElhinney's platoon was ambushed in Marjah. During which he was shot in the back. After a vicious firefight, and the efforts of his fellow Marines and corpsmen, he was stabilized and med-evaced to Camp Bastion, where he had life-saving surgeries. He was transported to Germany, then to a hospital in Bethesda, MD., where he had more surgeries and then given a month of convalescent leave at his home in Vernon. When he returned to base, he was placed in the "remain behind element" of his unit, consisting of 20 or so Marines who had either returned from deployment or hadn't deployed for one reason or another. No one had any idea what to do with him as far as doctors or administration on Camp Lejeune. He assumed he would be placed in Wounded Warrior Battalion, which is set up to care for Marines as they adjust to their new disabilities and enter a new phase in their lives, then have an expedited medical out-processing. He was incredibly wrong. He soon realized there was no one to lead him to the next step, so he took it upon myself to make appointments to see the regimental medical officer (since his battalion medical officer was in Afghanistan for the duration of our deployment). He eventually had several appointments for post-operative check ups but when he asked for a doctor's assistance with getting into WWB, no one had any idea how to do it. After months of no intel, a case manager informed him that only my battalion medical officer could recommend him for WWB. This was a problem because he was still in Afghanistan dealing with the horde of wounded Marines and sailors operation Moshtarok produced. It became clear that he was stuck until they returned stateside. He waited 5 months, watching as the stateside portion of our unit filled with wounded Marines in the same limbo he was in. Together they pooled their intel and resources because they realized no one else was going to help them. The WWB didn't even know they existed. He spent those months in limbo following leads about obscure medical administrators that could possibly help as if he were hunting some elusive mythical creatures. Eventually his medical officer returned stateside and started his paperwork to enter the WWB and place him on a medical board to be evaluated and eventually medically retired from the USMC. This was the beginning of an absolute disaster that almost ruined his life. He started his med board and was told it could take two years to be medically separated from the Marine Corps. But what other option did he have? He went to all the VA appointments, and awaited placement into WWB. But that was denied because it's impossible for anyone on a medical board to be accepted. His battalion & regimental medical officers along with his chain of command did everything in their power to find a loophole to no avail. His only option was to sit in my unit and wait for my medical board to process. This may not sound all that bad but infantry units are well oiled machines with no place for the wounded; why would they be? That's what wounded warriors is for. There were constant conflicts with getting anything done for a wounded Marine because training and mission readiness take obvious priority over paperwork. He spent the next YEAR in this endless loop of trying to expedite my medical board dealing with the most incompetent people he ever met. He had people dodge phone calls or tell him bald-faced lies. He finally contacted his congressman. His inquiry led to the discovery that his paperwork had been stuffed into a filing cabinet and no one had ANY intentions of doing anything. The congressional inquiry restarted the process and he resubmitted my paperwork. After over 12 month of waiting, his medical board findings came back and the the USMC intention was to separate him with no medical care and a VA disability rating of 30%. He had a bullet hit him in the small of his back, go through his pelvis & then get pulled out of his abdomen. At 20 years old he made peace with God on a helicopter ride to Camp Bastion & again on a plane to Germany. He hobbled with a cane for almost a year & had to have back injections every 6 weeks just to walk & the possibility of getting a decent job was slim. After all this these people decided he was unworthy of even medical assistance after they kicked him out the door.

So of course McElhinney appealed and after 4 months he eventually got his disability ratings bumped up to 40%. He took a bullet for this country and these people repaid him by flushing 2 years of his life down the drain. He's crippled; his life's in a shambles. He was afforded none of the opportunities that WWB Marines receive. These are the ugly truths about the inner workings of WWB and he's angry. When you think of Wounded Warrior Battalion, you think of selfless young men wounded horribly in combat brought there to transition into the rest of their lives. But in reality most people in WWB don't even have Purple Hearts; a lot have never even seen combat. There are Marines who, through some perverse loophole, found a way to enter WWB without being wounded in combat! There are people there injured in motorcycle crashes, DWI accidents or because they have some vague chronic illness. All the while Marines wounded in combat are turned away. With all the corruption, It is a wonder how it hasn't been dissolved. McElhinney doesn't know if sharing this will accomplish anything, but he is the kind of person who stands up for what's right. He doesn't care if any of this has an impact on his life, but his friends are trapped in this endless hell while the USMC does nothing.

Next time you think your "Screwed" by Congress Remember This

The United States Congress is the bicameral legislature of the federal government of the United States consisting of 2 houses: the House of Representatives & Senate. Congress meets in the Capitol in Washington, D.C. Both representatives & senators are chosen through direct election. Members are affiliated to the Republican Party or to the Democratic Party, and only rarely to a 3rd-party or as independents. Congress has 535 voting members: 435 Representatives and 100 Senators. The members of the House of Representatives serve 2-year terms representing the people of a district. Congressional districts are apportioned to states by population using the U.S. Census results, provided that each state has at least one congressperson. Each state regardless of population has exactly 2 senators; at present there are 100 senators representing the 50 states. Each senator serves a 6-year term, with terms staggered, so every 2 years approximately 1/3 of the Senate is up for election. Each staggered group of 1/3rd of the senators are called 'classes'. No state of the United States has 2 senators from the same class.

Remember Bill (Laws) are developed in the House & are then passed on to the Senate for Ratification & then sent to the President for signature or veto. Also remember that the "President" of the Senate is the Vice President (Joseph Biden-D), with the power to cast tie-breaking votes

Military Purge High Officers

Look at their service records. MOST have perfect services, highly decorated.

Commanding Generals fired in 2012 & 2013

USMC



Gen John R. Allen - Commander International Security Assistance Force




Col James Christmas - Cmd 22nd Marine Expeditionary Unit & Cmdr Special-Purpose Air-Ground Task Force Crisis Response Unit




Major Gen C M. Gurganus - Region Cmdr SW & I Exp Force Afghanistan




Major Gen Gregg Sturdevant-Dir-Strategic Planning & Policy Pacific Cmnd & Cmdr-Aviation Wing-Camp Bastion, Afghanistan




Gen James Mattis-Chief of CentCom




Col Daren Margolin - U.S. Marine in Charge-Quantico's Security Battalion



USAF



Major Gen Michael Carey-Cmdr in Charge 9,600 people & 450 ICB Missiles



US Army



Major Gen Ralph Baker - Commander of the CJTF Horn in Africa




Major Gen Peter Fuller - Commander in Afghanistan




Gen Carter F. Ham - African Command




LG David H. Huntoon, Jr. - 58th Super. Military Academy West Point, NY




CSM Don B Jordan - 143rd Expeditionary Sustainment Cmd




Gen Stanley McChrystal - Commander Afghanistan




Gen David D. McKiernan - Commander Afghanista




Gen David Petraeus - Dir CIA: Sep 2011-Nov 2012 - Cmdr International Security Assist. Force & Cmdr US Forces Afghanistan




Brigadier Gen Bryan Roberts - Commander 2nd Brigade




Col Eric Tilley - Commander of Garrison Japan




Brigadier Gen Bryan Wampler - 143rd Expeditionary Sustainment Command-1st Theater Sustainment Command



US Navy

Admirals fired:



R-Admiral Charles Gaouette - Cmdr John C. Stennis Carrier Strike Group 3




Vice Admiral Tim Giardina (Demoted to 2 Star) Dep.Cmdr Strategic Cmd, Cmdr Sub Group Trident-Sub Group 9 & Sub Group 10



Naval Officers fired: (All in 2011)



Capt David Geisler - Commander Task Force 53 in Bahrain




Commander Laredo Bell - Cmdr Naval Support Activity Saratoga Springs, NY




Lt Commander Kurt Boenisch - XO Amphibious transport dock Ponce




Commander Nathan Borchers - Commander destroyer Stout




Commander Robert Brown - Commander Beachmaster Unit 2 Fort Story, VA




Commander Andrew Crowe-Executive Officer Navy Region Center Singapore




Capt Robert Gamberg - XO - Carrier Dwight D. Eisenhower




Capt Rex Guinn - Commander Navy Legal Service office Japan




Commander Kevin Harms - Cmdr Strike Fighter Sqdrn 137 Abraham Lincoln




Lt Commander Martin Holguin - Cmdr mine countermeasures Fearless




Capt Owen Honors - Commander aircraft carrier USS Enterprise




Capt Donald Hornbeck - Commander Destroyer Squadron 1 San Diego




Rear Admiral Ron Horton - Commander Logistics Group, Western Pacific




Commander Etta Jones - Cmdr Amphibious transport dock Ponce




Commander Ralph Jones - XO - Amphibious transport dock Green Bay




Cmdr Jonathan Jackson - Cmdr Elec. Attack Sqdrn 134 USS Carl Vinson




Capt Eric Merrill - Commander submarine Emory S. Land




Capt William Mosk - Cmdr Naval Station Rota, Naval Activities Spain




Cmdr Timothy Murphy - Cmdr Elec. Attack Sqd 129 NAS Whidbey WA




Commander Joseph Nosse - Commander ballistic-missile submarine Kentucky




Commander Mark Olson-U.S. Navy Commander destroyer The Sullivans FL




Commander John Pethel - XO - Amphibious transport dock New York




Cmdr Karl Pugh - Cmdr Electronic Attack Squad 141 Whidbey Island, WA




Commander Jason Strength - Cmdr of Navy Recruiting District Nashville, TN




Capt Greg Thomas - Commander Norfolk Naval Shipyard




Commander Mike Varney - Commander attack submarine Connecticut




Commander Jay Wylie - Commander Destroyer Momsen



Naval Officers fired: (All in 2012)



Commander Alan C. Aber - XO - Helicopter Maritime Strike Squadron 71




Cmdr Derick Armstrong - Commander missile destroyer USS The Sullivans




Commander Martin Arriola - Commander destroyer USS Porter




Capt Antonio Cardoso - Commander Training Support Center San Diego




Capt James CoBell - Cmdr Oceana NAS's Fleet Readiness Mid-Atlantic




Capt Joseph E. Darlak - Commander frigate USS Vandegrift




Capt Daniel Dusek - Commander USS Bonhomme




Commander David Faught - XO Destroyer USS Chung-Hoon




Commander Franklin Fernandez - Commander Mobile Construction Btn 24




Cmdr Ray Hartman - Commander Amphib dock-landing ship Ft McHenry




Commander Shelly Hakspiel - XO - Navy Drug Screening Lab San Diego




Commander Jon Haydel - Commander - USS San Diego




Commander Diego Hernandez - Commander missile sub USS Wyoming




Cmdr Lee Hoey - US Navy Cmdr Drug Screening Laboratory, San Diego




Commander Ivan Jimenez-Executive Officer frigate Vandegrift




Commander Dennis Klein - Commander submarine USS Columbia




Captain Chuck Litchfield - Commander assault ship USS Essex




Capt Marcia Kim Lyons - Commander Naval Health Clinic New England




Capt Robert Marin - Commander Cruiser USS Cowpens




Capt Sean McDonell - Cmdr - Mobile Construction Battalion 14 FL




Commander Corrine Parker - Cmdr Fleet Logistics Support Sqdn 1




Capt Liza Raimondo - Cmdr Naval Health Clinic Patuxent River, MD




Capt Jeffrey Riedel - Program manager, Littoral Combat Ship program




Commander Sara Santoski - Cmdr Helicopter Mine Countermeasures Sqdrn 15




Commander Kyle G. Strudthoff - XO - Helicopter Sea Combat Squadron 25




Cmdr Sheryl Tannahill - Cmdr Navy Operational Support Ctr Nashville, TN




Commander Michael Ward - Commander submarine USS Pittsburgh




Capt Michael Wiegand - Commander SW Regional Maintenance Center




Capt Ted Williams -US Cmdr amphibious command ship Mount Whitney




Commander Jeffrey Wissel -Cmdr of Fleet Air Reconnaissance Squadron 1



Naval Officers fired: (All in 2013)



Lieutenant Commander Lauren Allen - XO Submarine Jacksonville




Captain Jay Bowman - Cmdr Navy Operational Support Center Ft Dix, NJ




Captain William Cogar - Cmdr Hosp. Ship Mercy's Med treatment facility




Commander Steve Fuller - XO - USS Frigate Kauffman




Capt Shawn Hendricks - Program Manager Naval Enterprise IT Networks




Capt David Hunter - Cmdr Maritime Exp Squadon 12 Coastal Group 2




Capt Eric Johnson - Chief of MEPS Cmd Great Lakes NTC, IL




Capt Devon Jones - Commander Naval Air Facility El Centro, CA




Capt Kevin Knoop - Cmdr Hosp ship Comfort's medical treatment facility




Lt Commander Jack O'Neill - Cmdr Operational Support Ctr Rock Island, IL




Commander Allen Maestas-Executive Officer Beachmaster Unit 1




Commander Luis Molina-U.S. Navy Commander Submarine Pasadena




Commander James Pickens-Executive Officer Frigate Gary




Lt Cmdr Mark Rice - Commander Mine Countermeasures ship Guardian




Cmdr Michael Runkle - Commander of Mobile Diving & Salvage Unit 2




Commander Jason Stapleton - XO - Patrol Squadron 4 in Hawaii




Commander Nathan Sukols - Commander Submarine Jacksonville




Lt Daniel Tyler - XO - Mine Countermeasures ship Guardian




Commander Edward White - Commander Strike Fighter Squadron 106




Capt Jeffrey Winter - Commander of Carrier Air Wing 17




Commander Thomas Winter - Commander Submarine Montpelier




Commander Corey Wofford - Commander Frigate Kauffman



157 USAF MAJORS FORCED RETIREMENT
Air Force majors forced into early terminations, no retirement or benefits.

All 157 had been twice passed over for promotion & were within 6 years of retirement.

If you want to cripple the Field Grade Officer Corps kill the lower ranks.

How our Military being taught how to treat Americans

(Except for the over 200 that were fired in the last 2 years )

Who are the "extremists" and the "terrorists" that the U.S. military should be concerned about? For years, we were told that the "terrorists" belong to an organization known as al-Qaeda in the Middle East and other radical jihadist groups that are affiliated with them. But now that has all totally changed. We are discovering that time after time U.S. military personnel are being taught that evangelical Christians are "extremists" that belong to "domestic hate group" and that they are potential terrorists that could use violence at any time. This vilification of Christians started about the time that Barack Obama was elected and it has greatly accelerated over the past couple of years. Stunned Christian service members can hardly believe what they are hearing in some of these training sessions. They are being told that they cannot be affiliated with any of these "hate groups" and that anyone found to be supporting such groups could be disciplined under the UCMJ. The U.S. military later publicly disavows many of these training sessions when they are revealed to the public, but the demonization of Christians has not stopped. In fact, it appears to be getting more frequent. The following are 8 examples of the U.S. military being taught to treat Christians as extremists and potential terrorists…

From The Truth Wins:


#1 Soldiers at Ft. Hood were instructed that evangelical Christians are a "threat to this nation" Soldiers attending pre-deployment briefings at Ft Hood say they were told evangelical Christians & members of the Tea Party were a threat to the nation & any soldier donating to those groups would be punished under the UCMJ.

A soldier who attended a briefing stated a counter-intelligence agent in charge of the meeting spent nearly a half hour discussing how evangelical Christians and groups like the American Family Association were "tearing the country apart."

#2 During a recent U.S. Army briefing, the American Family Association was identified as a "domestic hate group" Several dozen U.S. Army active duty & reserve troops were told the American Family Association, a well-respected Christian ministry, should be classified as a domestic hate group because the group advocates for traditional family values. The briefing was held at Camp Shelby, MS and listed the AFA alongside domestic hate groups like the Ku Klux Klan, Neo-Nazis, the Black Panthers & Nation of Islam.

#3 A battalion commander assigned to the 101st Airborne Division at Ft Campbell, KY sent out a mass email to those under his command last year that included the "Christian Right", the Family Research Council & Focus on the Family founder James Dobson under the heading of "Domestic Hate Groups".

#4 An unclassified guide for military leaders published in Aug 2011 identifies those that exhibit "extreme religious intolerance" as potentially violent radicals. If you claim your faith is the only true faith like Christians do, that put's you into this category.

#5 Earlier this year, the Pentagon issued a written statement to Fox News that stated that "religious proselytization is not permitted within the Department of Defense" and that "court martial's & non-judicial punishments are decided on a case-by-case basis".

#6 One of the top consultants that Barack Obama has brought in to the Pentagon to work on issues related to religion in the military, Mikey Weinstein, has described evangelical Christians as "human monsters" & "enemies of the U.S. Constitution".

#7 Weinstein teaches that when evangelical Christians shares their faith, it is equivalent of "spiritually raped by fundamentalist Christian religious predators".

#8 In April of last year, a U.S. Army training presentation specifically identified evangelical Christians as religious extremists. On a slide entitled "Religious Extremism", "Evangelical Christianity" was at the very top of a list of extremist religious groups that also included al-Qaeda, Hamas and the Ku Klux Klan.

And this is just the tip of the iceberg. Along with evangelical Christians, Tea Party activists, "conspiracy theorists", anti-abortion protesters and those concerned about a "New World Order" have also been identified as dangerous extremists in a whole host of official U.S. government documents. For a large number of examples of this phenomenon, please see my previous article entitled "72 Types Of Americans That Are Considered "Potential Terrorists" In Official Government Documents". And the frightening thing is that the federal government has actually been doing research into methods that change the way that people view the world. As I have written about previously, the government is actually developing technology that would enable it to brainwash people and change their religious beliefs. So who would the government do that to? They would do it to "extremists" and those that belong to "hate groups" of course. Once you are identified as a "terrorist", then that gives authorities legal permission to treat you just like they would treat members of al-Qaeda. That is why it is so important for evangelical Christians to stand up and denounce this kind of vilification. In Nazi Germany, they didn't just wake up one day and decide to start shipping Jews & other minorities off to prison camps. It all started with years of propaganda and demonization. And now a similar thing is happening in the U.S. We would have to be completely blind not to see what is happening right in front of our eyes.



Obama Refers to U.S. Armed Forces as 'My Military'

In case you missed it, President Obama referred to the U.S. Armed Forces as "my military" during a statement to the media regarding the Syrian crisis Friday. "But as I've already said," Obama noted, "I have had MY military and our team look at a wide range of options." I wonder how many jobless Americans are aware that their tax dollars went to a Canadian firm to build the Obama's HealthCare.gov website. CGI Federal is the company that built most of HealthCare.gov
---
The First Shot of the New American Revolution


The first "shot" of the revolution Sunday Oct 13, 2013 was fired yet no one heard it because no weapons were used except those of the riot police sent to put down the rebellion. The Riot Police did not feel or were instructed by their political elite that it would not be "Politically Correct" to arrest or harm patriots of the next revolution.

The revolution was not started by young people with noble ideas of high moral thoughts or by angry militants. The first soldiers of this revolution were 50 years old to 90 year old warriors of long forgotten wars. Old warriors who remembered the oath they took and decided to honor them even when they no longer were expected to remember or care by those who will ultimately benefit from their deeds.

The warriors did not come dressed in battle gear or drove tanks or jeeps or Humvees. The came in wheel chairs & Segways dragging the remnants of barriers placed around a WW II Memorial honoring the long forgotten deeds of their brothers in WW II by an uncaring government that do not honor commitment to recent dead veterans let alone those that have survived decades after their time on the battlefield.

And while you watched your sports on TV and had you Sunday dinners no network coverage was being broadcast of the revolution. Only a few were there to document the revolution. A few caring politicians were there but even they could not get the word out.

But remember this and remember this well on Sunday Oct 13, 2013 the revolution started. From here on we are watching you, those individuals who feel they have our political lives and souls in their hands. We are listening to your hearts and words of those that want to control our lives with their words and deeds.

In the words of Edmund Burke, Statesman "All that is necessary for the triumph of evil is that good men do nothing."

Richard E. Buckner - USMC
---
Article II, section 1, of the US Constitution clearly states about the president: "Before he enter on the Execution of his Office, he shall take the following Oath or Affirmation: "I do solemnly swear (or affirm) that I will faithfully execute the Office of President of the United States, and will to the best of my Ability, preserve, protect and defend the Constitution of the United States." Further, Article I, section 1, states "All legislative Powers herein granted shall be vested in a Congress of the United States, which shall consist of a Senate and House of Representatives."

Oct 2011, Obama, seeking to circumvent congressional opposition and to jump-start the economy, pushed a series of "executive branch steps," beginning with "new rules" to make it easier for homeowners with little or no equity to refinance their federally funded mortgages, through Fannie May & Freddie Mac, which posted larger losses than expected, sought $6 billion in additional aid.

July 2011, Obama told the National Council of La Raza that the idea of "doing things" on his own was "very tempting" when bypassing Congress on immigration.

Sept 2011 Obama told the Congressional Hispanic Caucus he'd like to work his way "around Congress."

July 2011, during the debt limit debate, Obama asked lawyers if there was a way to interpret the 14th Amendment so as to get around Congress and establish a "long-term extension of the federal borrowing limit" on his own.
In Article I, section 8 (Powers of Congress) of the US Constitution, there is the phrase "To declare War…" But Obama said the US actions in Libya didn't amount to war, so he didn't need the approval of Congress. And he ignored the War Powers Act.

"Congress shall make no law respecting an establishment of religion, or prohibiting the free exercise thereof;…."

"A nation can survive its fools, even the ambitious, but it cannot survive treason from within. An enemy at the gates is less formidable, for he is known and carries his banner openly, but the traitor moves against those within the gate freely. The traitor speaks in accents familiar to his victims, and wears their face and their arguments. He rots the soul of a nation, he works secretly and unknown in the night to undermine the pillars of the city, he infects the body politic so that it can no longer resist. A murderer is less to fear." Marcus Tullius Cicero

The U.S. Constitution

"I am constrained by a system our founders put in place."
Actual quote by Obama

THIS SITE IS BASED ON PRINCIPALS OF THE CONSTITUTION
Amendment I :
Congress shall make no law respecting an establishment of religion, or prohibiting the free exercise thereof; or abridging the freedom of speech, or of the press; or the right of the people peaceably to assemble, and to petition the government for a redress of grievances.

Every year on Memorial Day & Veterans Day, Barack Obama & our other politicians make very nice speeches, but the truth about how they feel about us vets can be seen in how they are treated every single day. In the U.S. today, there are well over half a million veterans that have been waiting for at least 125 days to have their benefit claims processed. Many of them will ultimately have their claims sent back or denied just so a government employee somewhere can get a bigger bonus. Meanwhile many veterans have to wait more than half a year just to get an appointment at one of those facilities. Once you start looking into how this country really treats military veterans, it becomes easier to understand why 22 military veterans commit suicide in America every single day. Our vets have a higher rate of unemployment, a higher rate of poverty, a higher rate of homelessness, a higher rate of depression and a higher rate of divorce than the general population. It is a crying shame. One of the ways that any society is judged is by how it treats military veterans, and the truth is that America has failed miserably.
---
Under Obama, VA's Problems Get Worse

Despite Obama's pledge to fix the 'broken VA bureaucracy,' benefits claims are taking longer than ever to process, reports Aaron Glantz of the Center for Investigative Reporting. The VA's ability to quickly provide service-related benefits has virtually collapsed under Obama, according to internal VA documents obtained by the Center for Investigative Reporting and authenticated by the agency. Cpl. Todd Love, who lost both legs and his left arm in an IED explosion in Afghanistan, rolls his wheelchair on stage at an amphitheater before a veterans benefit concert in Alpharetta, GA, October 31, 2012. Those documents, which the VA has yet to share with Congress or the public, show that the delays new veterans face before receiving disability compensation and other benefits often are far longer than the agency has publicly acknowledged. The documents also offer insight into some of the reasons for those delays. The agency tracks and widely reports the average wait time: 273 days. But the internal data indicates that veterans filing their first claim, including those who served in Iraq and Afghanistan, wait nearly 2 months longer, between 316 & 327 days. Those filing for the first time in America's major population centers wait up to twice as long 642 days in NY, 619 days in LA & 542 days in Chicago. The ranks of veterans waiting more than a year for their benefits grew from 11,000 in 2009, the first year of Obama's presidency, to 245,000 in December an increase of more than 2,000 %. As a candidate, Obama had promised to revamp a "broken VA bureaucracy," but the documents reveal that many of the administration's attempts including efforts to boost staffing and computerize claims processing have fallen apart in the implementation. Calls to the White House press office were not returned. Despite agency promises to eliminate the claims backlog by 2015, the internal documents show the VA expects the number of veterans waiting currently about 900,000 to continue to increase throughout 2013 and top a million by the end of this month. "I'm not surprised at the number of us that kill ourselves," said Lincoln Capstick, an unemployed Iraq War veteran in Indiana, where the average wait on new claims is 612 days.

Below is a email I received regarding VA Travel Pay problems at the Indianapolis VA Hospital. Is this how veterans are to be treated? President Obama said that Veterans were to be honored and respected. Talk is cheap Mr. President.

---
Hello Sir:

My name is Gina Gabriele and I served in the USAR in 1973-74. I live in Ft Wayne, area.

I had 2 appointments in Indy, was reassured by Ft Wayne VA that travel pay was approved.

When it was time to leave Indy, the lovelies at the travel pay window said I wasn't eligible.

The Ft Wayne VA was closed and I was extremely angry and hysterical !!!!!!! Like you, I had to go beg for mercy in the ER to get a gas card.

Fort Wayne Travel Pay (Jan, a male) apologized and gave me the travel pay in Ft Wayne. But, I am afraid to go back to Indy and get treated like that again.

Dan Stauffer gave me your name. He also told me someone in Ft Wayne screwed up my approval papers. I don't quite understand that.

Just thought Id share with you. I assume you were a Col? I SALUTE you!

Gina Gabriele RN (jobless also)

No jobs in NE Indiana. I have no money, no nothing, point of despair. I had a very good interview at Parkview Hospital but they seem to drag their feet. I'm okay until the end of the month, then the electric & house payment is due. Do you know anyone that helps vets out with this situation? I don't qualify for unemployment, & I refuse to be disabled. I want to work.

Thanks, Sir!

Gina Gabriele
August 24, 2011

---
Honorable Mr. Mike Pence,

On Aug 22, 2011 I traveled from Dunkirk, IN to Indianapolis, IN for the purpose of a MRI at the VA Hospital Indianapolis. After receiving the MRI I then went to travel to pick up my travel pay. I was informed that the computers were down and that no pay could be processed. I informed them that I had traveled 86 miles one way and that I was a little short on funds as my check would be in my account the next day.

They informed me that there was nothing they could do. They informed me that I could go to Social Services in the hospital & perhaps they could help. I asked the social worker & was told that she would give me a $10 Gas Card but I would forfeit the remainder of my travel pay.

That would amount to a loss of approximately $65 as my travel pay to Indianapolis & back would be approximately $75 for the total 172 miles traveled. I informed the VA social services that was unacceptable. Sir, as a 20 year retiree of the U.S. Military that is one of my benefits. Just as you in Congress also have your benefits they should not be used as a "Let's Make A Deal" by the social services part of the VA.

I was informed that I would receive my travel pay in the mail in about 4 weeks. I usually utilize the Marion IN VA Facility for my medical needs which include Diabetes, a compression fracture of my lower back, knee and leg injury. In the 16 years that I have utilized the VA Health Care I have always been treated with respect & a high degree of professionalism. The personnel at the Marion & Ft Wayne Facilities & the CBOC in Muncie, IN are true professionals.

I find it completely unprofessional & verging on criminal that I be offered assistance for a benefit I earned by serving my country for 20 years by asking me to give up my benefit in lieu of a $10.00 Gas Card. I will state that the medical services provided to me while at the VA in Indianapolis were excellent as were the medical personnel that I encountered. While I was receiving the MRI my wife was asked by the Deputy Director of the VA Facility there in Indianapolis how we were being treated.

At that time it was perfect and my wife stated that. I realize you are a very busy individual and I realize that this is a small matter. But as a constituent, and voter (for you I might add) I would appreciate it if you would look into this matter so another veteran is not subjected to this type of treatment.

Respectfully yours,
Richard E. Buckner

Post Note: Received a phone call from Indianapolis VA Travel Section. After a lengthy conversation with their main Travel Section Representative I was informed that I had already received a "Gas Card" for my travel pay back home. Also it was questioned why I had contacted a Congressman about this matter. It appears that Travel was more concerned with a Congressional Investigation than they are doing their own jobs. However, no card was issued or wanted. As I and my wife were standing there next to the Travel Section Pay Window talking with another veteran from Vincennes, IN in the same situation, a young Hispanic woman came up to us and handed both myself and the other veteran $20.00 each and said please accept this. We both stated that we could not do this but she insisted and said. This is my way to thank you for defending our freedoms. I asked her how we could send the money back to her. She said "Just pay it forward to another veteran in need".
On a good note after talking with the Deputy Director of VA Hospital who was extremely helpful & a true professional & 2 Patient Advocates who were equally professional & helpful the problem quickly was taken care of. The check is being mailed & everything is like it should be. It is a shame you have to assert yourself to receive the benefits you earned. And to the young lady who helped my wife & I return home, I did.
---
Day At The VA - Richard E. Buckner - Veterans United

His name is David, he is a military veteran like his father. His father was a POW in Vietmam and his son is a U.S. Army Special Forces soldier in Iraq who was wounded and a recipient of the Purple Heart. His day started when he left Van Buren to visit the Marion VA facility in Marion, IN. He was instructed to pick up medicine by the VA.

But when he visited the Pharmacy he was informed that the medicine he was instructed to pick up would not be released for another 5 days ? Frustrated David asked the Pharmacist to contact his Doctor at the VA there in Marion and clarify the problem. He was informed that they could not do that and he would have to go up several stories and talk with the doctor himself. David explained that he had an injured foot but the Pharmacist insisted he could not help him.

When David asked if there was a Patient Advocate he was informed there was not. This is when I entered the picture. Knowing that there is required by law for a Patient Advocate to be assigned to each facility I informed him that this was not the truth. I explained to him that the position was vacant for nearly 8 months and the position was manned in a rotational order. I told him to check at the front administration desk and that the Advocate if he or she was in was across from the administration desk.

David thanked me & proceeded to go to the desk. I waited several minutes & my name was called & I picked up my medicine. My wife & I then proceeded to leave when we came upon David standing next to the advocate's cubby hole area across from the Admin Office. I asked him if he was being helped & he informed me that he was waiting for someone to assist him. Not being in any particular hurry I decided to wait with him. As we were standing there talking with David an elderly vet accidentally spilled a Orange Soda.

We then informed the VA employee working at the desk that there was a spill in front of their window and that perhaps it should be cleaned up to prevent an accident from someone slipping on it. After 2 more attempts to have someone clean up the mess my wife decided that since 10 minutes had gone by perhaps it would be just as easy to clean it up herself. The VA Administrative Workers action to this was not even a thank you. All this time David, myself and another VA employee was discussing David's problem. The VA employee named Chad was extremely polite & helpful & departed to make arrangements for David to get his medicine. While he was away David and I spoke about other problems he had lately at the facility. Several weeks earlier David asked about the Means Test and how much it was for veterans in his area.

The Means Test is a Financial Chart that shows exactly how much to the dollar a veteran can make without going over a mandated amount to receive free or Co-Pay assistance for medical services and medicine. This particular VA employee who David had spoke with informed him that according to an order given her by her supervisor that this information was not to be given out. I found this puzzling since that information did not even require a Freedom of Information Request since it was posting in VA Booklets & Manuals and was on the Internet. I asked David if he asked her why she was not able to give out the information. His answer floored me. It seems she was informed by her supervisor that and I quote "Veterans are thieves & are crooked and conniving and that they would use the information to circumvent the paying for services."

David requested to speak with her supervisor and was directed to another VA Supervisor who asked David in a sarcastic tone "What do you want a Cash Settlement? That's what you want cash, right?" David was completely aghast and asked to speak with her supervisor. The next meeting was between David & a VA Employee when David happened to mention that his father had been a POW and his son was an Army Special Forces soldier who had received a Purple Heart after being blown out of a tank and received injuries. The comment made by this supervisor was completely unbelievable. His comment was "Yes, business is good" I then left David & remembered I needed to make an appointment with my VA Health Care Physician.

My wife & I went back up several floors and patiently waited for over 10 min while the VA Reps behind the counter talked with her bank regarding her mobile home. It seems she was not clear about some papers she signed & wanted clarification. From the conversation it sounded like she was in a hurry to get it cleared up. When she finally got off the phone I asked her to see when I could make an appointment as I had received a Reminder Card to make an appointment. She informed me that I had to go next door office. My wife and I then left her counter and walked to the next office only to find it locked and vacant. It appears that the VA Supervisors are out of touch with reality much like their political leaders who make the policies.
---