"Those who would trade liberty for security deserve neither"
Benjamin Franklin


"Fulfill America's promise to care for those who have borne the battle,"

"We must care for those who have fought the nation's battles"

Abraham Lincoln


"A nation, that forgot its fighters and defenders will itself be forgotten"

Calvin Coolidge

"To find out who rules over you simply find out who you are not allowed to criticize."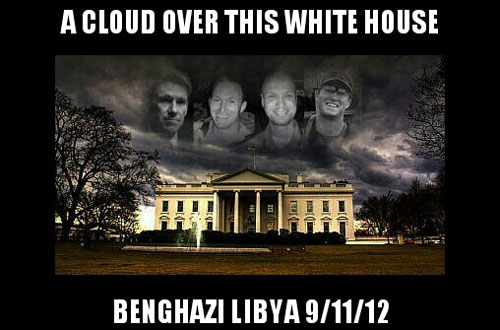 Want to Leave a Comment Click Here

U.S. NATIONAL DEBT CLOCK




The estimated population of the United States is over 316,896,672
so each citizen's share of this debt is over $53,912.22.

The National Debt has continued to increase an average of
$2.63+ billion per day since September 30, 2012!
Concerned? Then tell Congress and the White House!


Even They Realize The Mess We Are In
---
HILLARY CLINTON QUOTES
DO YOU REALLY WANT THIS PERSON TO BE THE NEXT PRESIDENT? HAVE WE NOT SUFFERED ENOUGH ALREADY ?

"I have to confess that it's crossed my mind that you could not be a Republican & a Christian."
"God bless the America we are trying to create."
"We have a lot of kids who don't know what works means. They think work is a 4 letter word."
"He ran a gas station down in St. Louis... No, Mahatma Gandhi was a great leader of the 20th century." –introducing a quote by Mahatma Gandhi
"Who is going to find out? These women are trash. Nobody's going to believe them." –on Bill Clinton's bimbo eruptions
"If I didn't kick his ass every day, he wouldn't be worth anything." –on Bill Clinton
"I suppose I could have stayed home and baked cookies and had teas, but what I decided to do was to fulfill my profession which I entered before my husband was in public life."
"We are going to take things away from you on behalf of the common good."
"I have said that I'm not running and I'm having a great time being pres — being a first-term senator." —on her presidential ambitions
"I'm not going to have reporters pawing through our papers. We are the president."


"My husband did not wrap up the nomination in 1992 until he won the California primary somewhere in the middle of June, right? We all remember Bobby Kennedy was assassinated in June in California. You know, I just, I don't understand it." --on why she is staying in the race
"I'm not going to put my lot in with economists." --after being asked by George Stephanopoulos about economists' claims that her gas tax holiday proposal would not bring down gas prices
"I remember landing under sniper fire. There was supposed to be some kind of a greeting ceremony at the airport, but instead we just ran with our heads down to get into the vehicles to get to our base." --on visiting Bosnia in 1996, contradicting other accounts that said there was no threat of gunfire. Clinton later said she "misspoke"
"On a couple of occasions in the last weeks, I just said some things that I knew not to be the case." --on misspeaking about her Bosnia visit
"Senator Obama says she is getting tired of the campaign, her supporters say they want it to end. Could you imagine if Rocky Balboa had gotten half way up those art museum stairs and said, 'Well, I guess that's about far enough.' When it comes to finishing the fight, Rocky and I have a lot in common. I never quit, I never give up and I know that were going to make it together, not just up those stairs, but were going to climb that mountain for a better day for America."
"The question is, we face a lot of dangers in the world and, in the gentleman's words, we face a lot of evil men. And what in my background equips me to deal with evil and bad men?" --laughing off a question from a voter who asked Clinton what qualified her to deal with leaders from countries such as Iran and North Korea
"I just want to add, I did not say that it should be done, but I certainly recognize why Gov. Spitzer is trying to do it. And we have failed." --responding in a Democratic debate to NY Gov. Elliot Spitzer's plan to give drivers' licenses to illegal immigrants. Moments earlier, Clinton had said, "They are driving on our roads. The possibility of them having an accident that harms themselves or others is just a matter of the odds."
"Aww don't feel noways tired. I've come too faarrr from where I started frum." --adopting a Southern drawl while speaking at a church (
Watch video clip
)

AO
BULLETIN
15 April 2014
THIS BULLETIN CONTAINS THE FOLLOWING ARTICLES
04 == DECA Budget Cuts [08] - (Commissary/Exchange Merge Option)
05 == DECA Budget Cuts [09] ---------- (SAC Chairman Opposes Cuts)
06 == BRAC [38] ------------------ (DoD Warned not to Obviate the Law)
07 == DoD/VA Seamless Transition [20] ------- (Lawmakers scold DoD)
08 == DoD Benefit Cuts [37] ---- (Enlisted Leaders Say 'Get On with It')
10 == QDR 2014 [03] ------- (Lawmakers Question DoD Utility of QDR)
11 == VA eBenefits Portal [02] --------------- (New Self-Service Feature)
12 == VA Cancer Treatment [05] ----- (Delay Played Role in 23 Deaths)
13 == VA Lawsuit ~ Legionella ---------------------- (Five Claims Settled)
14 == VA Disputed Claims [14] ---------------- (Florence Edson $23,252)
15 == VA Wrongful Deaths ---------------------- ($200M Paid Since 9/11)
16 == VA Surgical Trials ------------------ (NODES Pilot Program Status)
17 == VA Biological Implants ---- (FDA Tissue Warnings Not Tracked)
18 == VA Pension Scams -------------------------------- (Veterans Beware)
19 == VA Caregiver Program [24] ----------------- (Rand Study Findings)
19 == VA Stonewalling [02] - (Gastrointestinal Cancer Death Locations)
20 == VA Stonewalling [03] ----- (A Bureaucracy That's Out Of Control)
21 == VAMC Miami FL [02] ---- (IG Report on Overdosed Vet's Death)
22 == VAMC Des Moines IA --------- (Management Reforms Oversight)
23 == VA Claims Backlog [133] ------------------ (Drops Below 350,000)
24 == VA Fraud, Waste & Abuse --------- (Reported 1 thru 14 Apr 2014)
26 == VA Loans --------------------------- (How to Save on Closing Costs)
26 == GI Bill [171] ------------ (Irregularities Cited in Student Vet Study)
28 == Vet Suicide [04] ------- (Rates Cited Misleading | 1.5 vs. 22 Daily)
28 == Memorial Day 2014 --------- (Vietnam Wall OEF/OIF Ceremony)
29 == Vet Unemployment [01] ----------- (Post-9/11 Vets 6.9% in MAR)
30 == Vet Cremains [22] --------------------- (Madera County California)
30 == Vietnam Veterans Monument Texas [01] ------------- (Dedication)
31 == SBP Reform [05] ------------------------- (DoD Proposed Changes)
32 == Clark AFB Vet Cemetery [08] -------------- (Burial Cost Increase)
33 == Wounded Warrior Project [01] --------- (Unauthorized Donations)
34 == Homeless Vets [58] - (Less Than Honorable Discharged Vet Aid)
34 == POW/MIA [25] - (SECDEF Orders ID Agencies Reorganization)
35 == POW/MIA [26] ------------------ (Cambodia Remains Repatriated)
36 == POW/MIA [27] -- (USA Pfc Remains Found in German Ossuary)
37 == POW/MIA Chair of Honor Program --------------- (Falmouth MA)
30 == POW/MIA Recoveries------------------------ (140401 thru 140415)
40 == OBIT | Overstreet~William Jr. ----------------------- (30 Mar 2014)
41 == OBIT | Heller~John T ----------------------------------- (2 Apr 2014)
43 == Vet Jobs [147] -------------------- (Cracking the Federal Job Code)
44 == Vet Jobs [148] ---------------------- (HillVets Programs | Congress)
45 ==Vet Jobs [149] --- (Pentagon Projects Lower Vet Unemployment)
46 == Congressional Veterans Fellowship --------------- (How to Apply)
46 == Vet Job Opportunities ------ (Hess Military Recruiting Programs)
47 == Retiree Appreciation Days -------------------- (As of 13 Apr 2014)
47 == Vet Hiring Fairs -------------------------- (15 Apr thru 15 Jun 2014)
49 == WWII Vets 61 ----------------------------------------- (Allan~Paul E)
50 == State Veteran's Benefits & Discounts ------------- (Vermont 2014)
51 == CA Vet Sentencing ----- (Mental Health Consideration Required)
51 == VA Caregiver Program [25] --------- (Hidden Heroes Act S.2243)
52 == VA Claims Backlog [135] ------- (VA Backlog GAO Survey Bill)
53 == VA Management ---- (H.R.4031/ S.2013 Punish or Fire Officials)
53 == VA Audiology Care -------- (H.R.3508 Would Enhance Services)
54 == Florida GI Bill -------------- (Gov. Scott Signs HB 7015 Into Law)
55 == Medicare Reimbursement Rates 2014 [08] --- (1yr Fix Approved)
55 == Vet Legislation Offered in 113th Congress - (As of 13 Apr 2014)
57 == Veteran Hearing/Mark-up Schedule ---------- (As of 14 Apr 2014)
58 == Cost of Wars [04] -- (OEF/OIF Collateral Casualties Infographic)
60 == Military Fast Food Outlets ------ (40 Lawmakers Oppose Closing)
60 == Liquid Hydrocarbon Fuel -- (Seawater to Fuel Hurdle Overcome)
62 == DoD Mobilized Reserve 8 APR 2014 ------------- (Increase of 61)
62 == USS Zumwalt (DDG-1000) [01] ----------- (1st Ship with a Brain)
63 == Military Grooming Standards [01] --- (CBC Says Discriminatory)
64 == Mt. Soledad Veterans Memorial [11] ------ (Cert Petition Update)
64 == TERA [04] ---------------------------------- (Marine Corps FY 2015)
65 == Medal of Honor Citations ---------- (Timmerman~Grant F. WWII)
68 == Aviation Art -------------------------------------------- (The Fleet's In)
68 == Wings of Freedom Tour ----------------------------- (2014 Schedule)
70 == Military History ------------------ (U.S. Soldier's Home & Lincoln)
71 == WWII PreWar Event ------ (FDR 1939 Noninvolvement Promise)
71 == WWII POW Camp Algona --------------------------- (Algona Iowa)
73 == Military History Anniversaries -------------- (16 Apr thru 15 May)
73 == Spanish American War Image 47 ------------ (Camp Barber 1898)
73 == WWII U.S. Internment Camps --- (Exhibit | Japanese-Americans)
75 == Faces of WAR (WWII) -------------- (Field Hospital Nurses 1944)
75 == Medicare Database [01] --------- (Provider Payments Now Public)
77 == Gulf War Syndrome [28] --- (Study Finds Mitochondrial Impact)
78 == Prescription Drug Disposal [06] - ( 8th National Take Back Day)
79 == Endometriosis ------------------------ (5 Million Women Affected)
80 == PTSD [164] --------------- (Transcendental Meditation Use Urged)
81 == Tax Refund Seizure - (Parents Decades-Old SSA Debt Payments)
84 == Long Term Care Insurance ------------------ (Necessity or Rip Off)
85 == Major League Baseball Ticket Discounts - (Military Community)
87 == Saving Money ---------------------------------------- (Duct Cleaning)
89 == Homeless Cellphone Contracts Scam -------------- (How It works)
90 == Snapchat Sweepstakes Scam ----------------------- (How It works)
91 == Tax Burden for Kansas Retirees ------------------ (As of Apr 2014)
92 == Thrift Savings Plan 2014 ----- (Share Prices + YTD Gain or Loss)
93 == Notes of Interest -------------------------------- (1 thru 14 Apr 2014)
93 == Golden Poo Award -------------- (Comcast Rated WCIA for 2014)
94 == Bizarre U.S. Tax Laws --------------------------- (15 Unusual Ones)
94 == Gold Star Wives Day ----------- (April 5 Designated by Congress)
96 == RP~China Dispute [04] ---- (USS Harnett County Still in Service)
98 == Photos That Say it All --------------------------------- (Niagara Falls)
99 == Navy Parachute Demo Team --------- (Leap Frogs 2014 Schedule)
100 == They Grew Up to Be ------------------------------- (Thomas Edison)
100 == Have You Heard? ------------------------- (Wrong E-Mail Address)
101 == Interesting Inventions ----------------------------- (Bicycle Parking)
TO READ/DOWNLOAD ABOVE ARTICLES OR PAST BULLETINS REFER TO:




How the New Budget Cuts Would Impact You
You've seen the headlines and all you want to know is this: "what do the upcoming pay and benefit cuts mean for my family?"
The Defense Department Feb. 24 laid out a pretty bleak forecast when it comes to the future of pay, benefits and employment for current service members and retirees. Troop reductions. Lower BAH. Higher Tricare fees. Huge commissary cut. More personnel cuts. Smaller pay raise each year.
First, remember that none of this is law just yet. All of it is still just a proposal.
But still, that's some pretty scary stuff. We've known for awhile that life as we know it in the military is coming to end. Programs are downsizing or shutting. Rumors are flying about what is going away and when.
But what does it all mean?
What the Defense Department released this week was just a taste of their full proposal that will come out March 4 and then make it past Congress. Until then all we have in the way of details is what they presented Feb. 24 and speculation. All of the exact "but HOW?" stuff is still to come.
Here is what we know now about how it will impact you:

You Might Get Kicked Out of the Military
What we do know: Services, especially the Army and the Marine Corps, are already drawing down. For example, the Army already is working on reducing its current size of 520,000 soldiers to 490,000. However, under the new budget they are looking to shrink it even further to 440,000 active duty soldiers. The Marine Corps will be drop from 190,000 to 182,000 and more if sequestration comes back. That means being given a pink slip when you thought you were making the military a life long business.
What we don't know: Exactly how the force reduction will work. For the current troop reduction it means separation boards for officers and denied reenlistments for soldiers and Marines, especially in "over strength" specialties. We could guess that similar paths will be taken in the future, but no details were given. We also don't know exactly how downsizing will impact the Navy or Air Force.
BAH Would Go Down
First, let's briefly review how BAH is calculated. The DoD each year looks at each area with assumptions about the kind of housing each pay grade qualifies for the cost of utilities and the cost of renter's insurance. The result of that survey is what you receive for housing each month.
What we do know: None of the BAH reductions are going to hit your paycheck in one lump immediately, or even if and when the 2015 budget passes later this year. You will see some reductions, though. The Pentagon's 2015 proposal will drop rates about 5% over time. They will stop including the cost of rental insurance in their calculation and they will start only covering 95% of your housing costs. That means if your pay grade is receiving $1,300 for housing in your area right now, in theory that number could go down to $1,235.
What we don't know: Exactly how this will roll-out over time. Officials said they are going to "slow the growth" of BAH. That makes it sound like we might over the next few years simply see smaller or no BAH rate growth in areas where it has consistently been going up. We also don't know how this will impact people who already live in an area. Right now if the BAH rate goes down where you are living, you continue to receive the older, higher rate. The new, lower rate only impacts people new to the area. Will that continue? The information released March 4 will hopefully tell us.
Commissary Funding Would Be Slashed
Like we've been reporting for months, the commissary system is going to see huge cuts over the next three years. While DoD officials claim they have no plans to close the commissary system, plenty of industry insiders wonder if that won't be the final result anyway.
What we do know: The commissary currently receives $1.4 billion to pay employees many of whom are military family members, keep lights on and ship food. The new budget will reduce the commissary's tax payer funding to a measly $400 million by 2017. To stay open the commissary system is going to have to come up with that $1 billion themselves. Insiders have suggested that they are planning to do so by asking Congress to let them raise prices, raise the surcharge and nix subsidies for shipping food to OCONUS commissaries.
What we don't know: The DoD's exact plan for how the commissary system is going to come up with that $1 billion extra by 2017 without closing stores won't be revealed until later. And we don't know exactly how much is going to be cut from their budget for 2015, either just that it will be slashed a total of $1 billion by 2017.
Tricare Fees Would Go Up
What we do know: Health care is the single most expensive part of military personnel costs and so the DoD is very interested in reigning it in. In the new budget deductibles and co-pays for retirees and some active duty users are going to go up and Tricare is going to be dramatically reshaped. According to a DoD official at a background briefing that are going to "transform the health care system into a single plan."
Medically retired servicemembers, their families and surviving families of those who died on active duty will be sheltered from some of the cost increases. "We will simplify and modernize our Tricare health insurance program by consolidating plans and adjusting deductibles and co-pays in ways that encourage members to use the most affordable means of care," according to Defense Secretary Chuck Hagel.
What we dont know: Anything else. Those frustratingly few details leave us asking "wait, what?" with no answers, at least for now. That announcement sure makes it sound like it's going to cost more for users to go outside a local treatment facility for care or to pick-up prescriptions at civilian pharmacies. But how much more is yet to be seen. And what's this about a "single plan?" What does that mean? We'll have to wait to find out.
Pay Raises Would Be Slowed
What we do know: In recent years we have received a 1.8% pay increase each year. In 2015 the DoD is only asking for most troops to receive 1%. General officers and flag officers are going to see a pay freeze. And past 2015 pay raises will be "restrained."
What we don't know: What does "restrained" mean? We can count on 1% for 2015, but "restrained" in the future is, well, ambiguous.
Finally, Something to Remember
All of this is a proposal. To become law it has to first get past Congress and then be signed into law by the President. There is plenty of speculation out there that some of these proposals won't get past lawmakers as is. We could still see drastic changes to this stuff before it hits our backyards. And you can make a difference. We saw it with the recent repeal of the retiree cost of living adjustment (COLA) reduction. People spoke up in LOUD opposition, and lawmakers took action to make the change. If you don't like something you see here, contact your Congressman and let him or her know.
Feds Violate Vets 2nd Amendment Rights! Says Vet Has To Turn In His Guns For Allowing his Wife To Take Care Of Family's Finances

The story below is deeply disturbing and show a new way that Barack Obama and the federal government are going about to rid law abiding American citizens of their guns. Vietnam Veteran Pat Kirby will soon have to turn over his guns or face imprisonment. For what? Pat Kirby's wife takes care of his family's finances and the VA has ruled that Kirby is 'incompetent' because of that fact. What method will this Obama administration stoop to next to take American citizens guns away? With many Vets suffering from PTSD, this is clearly a sign of what may be coming next around the country. When did serving your country become a crime? If Pat Kirby has his guns taken away by the federal government, then everyone else is probably going to eventually face the same thing. The clock is ticking. Pat Kirby is a decorated Oregon Vietnam Veteran with PTSD. He never imagined he would receive a letter telling him he will have to turn over his guns, or face imprisonment. He is the ultimate expression of a law abiding American citizen. He served his country, worked hard to raise a family, and created a nice life in spite of his PTSD. But his comfort zone was jerked away when he was told he had to give up one of his most basic rights for the most unbelievable reasons. His crime? There was no no crime. The Veterans Administration has deemed Mr. Kirby "incompetent" because his wife takes care of paying their family bills with their money. He has a
good credit
rating, he
pays his taxes
, he has
never been arrested
in his life, yet the federal government says will have to surrender his firearms and give up his 2nd Amendment right due to the VA's designation of "incompetent". His alleged incompetence is based on his own admission that he does not take care of his own finances.
14 Republicans Who Abandoned Our Military
Without taking a stand on whether Republicans should or should not vote for a budget, I would like to know how in any Republican's world it is acceptable to vote for a budget that cuts military pensions. The cut is to their COLA increases. The military are the only ones being told they have to accept a cut to their pensions. Our men & women currently serving in war-torn hell holes now know that they are being used to fill a $6 billion dollar gap while $4.5 billion was spent to advertise Obamacare & while countless billions are wasted on government extravagances, waste & fraud. Paul Ryan & Patty Murray worked out this 2-year bipartisan budget deal, 169 Republicans voted for it, it then moved on to the Senate where they have voted for cloture. 14 Republicans voted to move the budget to cloture. In addition to hurting the military, the budget's only cuts are imaginary future cuts and the budget next year increases by $69 billion. While federal employee salaries were cut, it is only for new employees who take the job knowing what their pension will be. In the case of the military, men & women who signed up, and were even severely injured, did so with a contract we are not honoring.

Republicans joining Democrats to Screw Military Retirees & Active Duty
Paul Ryan (WI) - Never Served in military - Voted for COLA & Pension Cuts
Lamar Alexander (TN) - Never served in the military
Roy Blunt (MO) - Never served in the military
Saxby Chambliss (GA) - Never served in the military
Susan Collins (ME) - Never served in the military
Jeff Flake (AZ) - Never served in the military
Orrin Hatch (UT) - Never served in the military
John Hoeven (ND) - Never served in the military
Johnny Isakson (GA) - Georgia Air National Guard (1966 - 1972)
Ron Johnson (WI) - Never served in the military
Lisa Murkowski (AK) - Never served in the military
Rob Portman (OH) - Never served in the military
Jim Bridenstine (OK) - USN - Voted for lowering cost-of-living & pensions
John McCain (AZ) - USN Officer/Aviator - POW - Son of USN Admiral

McCain VOTED NO alone on the following legislature
2006 To an amendment to provide $20M to VA for health care facilities.
2006 To VA $430M in funds for vet outpatient care & treatment
2006 For $1.5B for vets' healthcare in 2007 by closing tax loopholes
2005 For $500M for vets' mental health care for 2006 & 2010
2004 For bill to raise $1.5B for vets' "eliminating abusive tax loopholes"
2001 On increase of $650M for veterans' medical care in 2001
CONGRESSIONAL PERKS
1. A base annual salary of $174,000 - Admittedly, there should be some premium in pay for setting the laws and running the country as elected officials, and certain companies do grant their employees exorbitant pay packages, but being a member of Congress includes a minimum annual paycheck of $174,000, which is more than three times higher than the average private-sector salary of $51,986 in 2010, according to the Bureau of Economic Analysis. The law authorizes Congress a raise every year unless legislators vote to stop it. Congress voted to forgo a pay raise in 2010, 2011 & 2012. Congressional pay increases are capped lower than the military raise. While military raises are tied to the average American's, the Employment Cost Index, congressional raises are capped 0.5% point below that. In 2012 members of Congress will collect a salary of $174,000, Congressional leaders receive more. The Congressional retirement system is similar to that of federal civilians. A member of Congress can become eligible for retirement benefits after a minimum of 5 years of service if they're age 62 or older, but only for a partial pension. To qualify for a pension a member of Congress must meet one of the following service and age requirements:
05 years of service and age 62
20 years of service and age 50
25 years of service at any age
Congressional retirement pay is calculated on a combination of their average high-3 years of salary and a multiplier based on their length of service. It's also worth pointing out that members of Congress contribute to their own retirement and pay Social Security taxes. Once retired their Cost of Living Adjustments are sometimes held artificially below the Consumer Price Index which measures inflation. Since the Congressional retirement system was overhauled in 1984 to be less generous the average annual pension is roughly $40,000.
2. Free airport parking - How much would you pay for an airport parking spot that was directly next to the terminal you landed at? For Congress, it's a big fat $0. Before the Airport Authority controlled Ronald Reagan Washington National Airport & Dulles International Airport in the Washington, D.C., area, the federal government operated them. When the Airport Authority took over in 1987, it kept 92 spots reserved between both airports for members of Congress. At a rate of $22 per day, that represents almost $740K in forgone revenue annually for Reagan National.

3. A free, on-site gym for House members - Not only are members of the House of Representatives treated to their own exclusive gym, but it also comes with flat-screen TVs, swimming pool, a sauna & stream room & paddleball & basketball courts. This wouldn't be too bad, except that Congress kept its gym open during all 16 days of the government shutdown, putting the onus of cleaning and maintenance fees squarely on taxpayers.

4. Weakened insider trading restrictions - Despite passing Stop Trading on Congressional Knowledge Act, known better as STOCK Act in 2012, Congress gutted the primary disclosure component. While still making it difficult to make trades on inside information, this means they don't have to publicly disclose their trades & potential insider knowledge. It's laudable they passed the restrictions, but it's hard to keep them honest if it's difficult to access the information.

5. Up to 239 days off - According to the congressional calendar released in late 2012, there were 126 congressional sessions on the docket without a single 5-day work week, leaving members of Congress with 239 days to work outside of Congress. Sometimes this means working within their home state, and in other cases it can mean a vacation. Members of Congress get the entire month of August off, get 2 weeks around Easter off, and weren't scheduled to work a single weekend, according to this year's docket. Of course, the congressional docket can be changed and, as we saw as recently as the debt-ceiling debate, members of Congress will indeed work weekends as deemed necessary.

6. Congress receives health-care subsidies under Obamacare - Under the Patient Protection & Affordable Care Act, better known as Obamacare, individuals are required to have health insurance or face a penalty that increases each year through 2016. For individuals earning less than 4 times the annual poverty level $46K or families earning less than 4 times the poverty level close to $92K, they are eligible to receive a partial or full subsidy on their health insurance through Obamacare's health exchanges. Congress, however, also gets a large portion of its health insurance subsidized by the public on Obamacare's health exchanges despite making more than 4 times the poverty level. One of the most popular plans under FEHBP (Blue Cross Blue Shield Standard plan) costs beneficiaries $430 a month for a family & $185 a month for individual coverage. Starting in 2014, members of Congress and their staffs will be required to participate in the health care exchanges created under national health care reform.

7. A better retirement plan - According to figures from the U.S. Census Bureau, the average Social Security recipient is going to net $15K a year in benefits while a public workers' pension will average around $26,000. By contrast, a retired member of Congress who's served 20 years will average almost $60K annually in pension benefits. In addition, all federal workers have access to the Thrift Savings Plan, a 401(k)-like investment vehicle with fees of just 0.03%. To put that into context, Bankrate notes that this means just $0.27 in fees for every $1,000 for the Thrift Savings Plan, compared with the average 401(k), which charges around $5 in fees for every $1,000! Over a lifetime, that means thousands less in fees for congressional employees compared to public and private-sector workers. If legislators don't want to save any of their own money, the government will still set aside 1% of their pay, that's $1,740 annually. If a Senator serves 1 term they receive $10,440.00 (6 years) - Serve 2 terms (12 years) and they receive $20,880.00 - 3 Terms (18 years) $31,320.00 and if they serve 4 terms (24 years) they get $ 41,750.00 without contributing 1 dime to their retirement. Congressmen and Congresswomen serve a 2 year term but receive the same deal.

8. Members of Congress fly free - OK, so not every flight is free for members of Congress, but a vast majority of flights between their home states and Washington, D.C., are funded with taxpayer money. What's really unique is that lawmakers are afforded the ability by airlines to book themselves on multiple flights without being charged multiple times because of their very liquid schedules.

9. Death benefits - Should a member of Congress be killed while in office, the surviving family of that member would be entitled to receive at least one year's worth of salary, or a minimum of $174K. In contrast, family members of soldiers in the United States armed forces who perish while defending our country domestically or overseas are entitled to $100K in military death benefits, as well as funeral and burial expenses.

10. $1.2 million to $3.3 million allowance - Members of the House receive a $900K annual allowance for a staff as well as a $250K budget for travel and office expenses, paid for entirely by taxpayers. Each senator, on the other hand, gets a budget close to $3.3M based on figures from the Congressional Research Service. Again, certain companies do offer lavish pay packages and perks to employees so it may be a bit hypocritical to pick on Congress for this one point. However, I'm not aware of any business out there where all employees equally get at least $1.2M in expenses at their disposal.

11. $1000 month for car leases. Staffers pocket $3000 a year for Metro costs.

12. When members of Congress fly on military jets, the cost is not recorded.

Last year's Congressional junket to talk about climate change in Copenhagen cost taxpayers $550,000, which included so-called "per diem" allowances for hotels and meals that worked out to $2,200 per person, per day. Technically, legislators are supposed to return any per diem payments that they don't need to spend, but a recent Wall Street Journal investigation found that rarely happens. One legislator quoted by the WSJ said he'd hesitate to travel so much if he thought he couldn't just pocket the taxpayer money.
Poorly Treated Wounded Warrior – In His Own Words

We hear of so many instances where our Veterans Administration drops the ball so frequently, but here we see an example that it is not just them.

It appears to be a problem that pervades all branches of our armed forces. Our wounded warriors are not all treated equally it appears, nor are they all treated properly.

Is this the way we treat our Wounded Warriors? This needs to change and NOW!

This is a US Marine who was poorly treated after he was wounded in Afghanistan.

In 2010 Matthew William McElhinney's platoon was ambushed in Marjah. During which he was shot in the back.

After a vicious firefight, and the efforts of his fellow Marines and corpsmen, he was stabilized and med-evaced to Camp Bastion, where he had life-saving surgeries. He was transported to Germany, then to a hospital in Bethesda, MD., where he had more surgeries and then given a month of convalescent leave at his home in Vernon.

When he returned to base, he was placed in the "remain behind element" of his unit, consisting of 20 or so Marines who had either returned from deployment or hadn't deployed for one reason or another. No one had any idea what to do with him as far as doctors or administration on Camp Lejeune. He assumed he would be placed in Wounded Warrior Battalion, which is set up to care for Marines as they adjust to their new disabilities and enter a new phase in their lives, then have an expedited medical out-processing. He was incredibly wrong.

He soon realized there was no one to lead him to the next step, so he took it upon myself to make appointments to see the regimental medical officer (since his battalion medical officer was in Afghanistan for the duration of our deployment). He eventually had several appointments for post-operative check ups but when he asked for a doctor's assistance with getting into WWB, no one had any idea how to do it.

After months of no intel, a case manager informed him that only my battalion medical officer could recommend him for WWB. This was a problem because he was still in Afghanistan dealing with the horde of wounded Marines and sailors operation Moshtarok produced. It became clear that he was stuck until they returned stateside. He waited 5 months, watching as the stateside portion of our unit filled with wounded Marines in the same limbo he was in. Together they pooled their intel and resources because they realized no one else was going to help them. The WWB didn't even know they existed.

He spent those months in limbo following leads about obscure medical administrators that could possibly help as if he were hunting some elusive mythical creatures.

Eventually his medical officer returned stateside and started his paperwork to enter the WWB and place him on a medical board to be evaluated and eventually medically retired from the USMC. This was the beginning of an absolute disaster that almost ruined his life. He started his med board and was told it could take two years to be medically separated from the Marine Corps.

But what other option did he have? He went to all the VA appointments, and awaited placement into WWB. But that was denied because it's impossible for anyone on a medical board to be accepted. His battalion & regimental medical officers along with his chain of command did everything in their power to find a loophole to no avail.

His only option was to sit in my unit and wait for my medical board to process. This may not sound all that bad but infantry units are well oiled machines with no place for the wounded; why would they be? That's what wounded warriors is for.

There were constant conflicts with getting anything done for a wounded Marine because training and mission readiness take obvious priority over paperwork. He spent the next YEAR in this endless loop of trying to expedite my medical board dealing with the most incompetent people he ever met.

He had people dodge phone calls or tell him bald-faced lies. He finally contacted his congressman. His inquiry led to the discovery that his paperwork had been stuffed into a filing cabinet and no one had ANY intentions of doing anything. The congressional inquiry restarted the process and he resubmitted my paperwork.

After over 12 month of waiting, his medical board findings came back and the the USMC intention was to separate him with no medical care and a VA disability rating of 30%. He had a bullet hit him in the small of his back, go through his pelvis and then get pulled out of his abdomen. At 20 years old he made peace with God on a helicopter ride to Camp Bastion and again on a plane to Germany. He hobbled with a cane for almost a year, and had to have back injections every 6 weeks just to walk, and the possibility of getting a decent job was slim. After all this these people decided he was unworthy of even medical assistance after they kicked him out the door.

So of course McElhinney appealed and after 4 months he eventually got his disability ratings bumped up to 40%.

He took a bullet for this country and these people repaid him by flushing 2 years of his life down the drain. He's crippled; his life's in a shambles. He was afforded none of the opportunities that WWB Marines receive.

These are the ugly truths about the inner workings of WWB and he's angry. When you think of Wounded Warrior Battalion, you think of selfless young men wounded horribly in combat brought there to transition into the rest of their lives. But in reality most people in WWB don't even have Purple Hearts; a lot have never even seen combat. There are Marines who, through some perverse loophole, found a way to enter WWB without being wounded in combat!

There are people there injured in motorcycle crashes, DWI accidents or because they have some vague chronic illness. All the while Marines wounded in combat are turned away. With all the corruption, It is a wonder how it hasn't been dissolved.

McElhinney doesn't know if sharing this will accomplish anything, but he is the kind of person who stands up for what's right. He doesn't care if any of this has an impact on his life, but his friends are trapped in this endless hell while the USMC does nothing.
Senate Dems block amendment to restore veteran benefits by closing illegal immigrant welfare loophole

Senate Republicans were unable to stop military pension cuts when Senate Democrats blocked a vote on an amendment to prevent the cuts by closing a welfare loophole for illegal immigrants Tuesday evening.

The two-year budget deal brokered by Senate Budget Committee Chairwoman Patty Murray and House Budget Committee Chairman Paul Ryan, would cut military pensions by $6 billion over ten years, leaving some Senate Republicans scrambling to stop the cuts.

"Removing this unbalanced treatment of our military retirees ought to be one of the key actions we should take before this legislation moves forward. In fact, greater savings than this can be achieved by passing a legislative fix recommended by the Inspector General of the U.S. Treasury that would stop the IRS from improperly providing tax credits to illegal aliens," Alabama Republican Jeff Sessions said Monday, announcing his co-sponsorship of Mississippi Republican Sen. Roger Wicker's amendment to restore the military retirement benefits Monday.

Additionally, the Alabama Republican offered his own amendment to restore the cuts by targeting a child tax credit loophole that illegal immigrants have used to unlawfully obtain welfare benefits.

In 2011, the Treasury Inspector General for Tax Administration found that "individuals who are not authorized to work in the United States" and therefore did not have a valid Social Security number were still able to obtain billions in Additional Child Tax Credits by filing returns with an Individual Taxpayer Identification Number.

Specifically the Internal Revenue Service watchdog found that unauthorized individuals received $4.2 billion refundable credits in Processing Year 2010.

Tuesday evening, Sessions attempted to force Majority Leader Harry Reid allow amendments the budget agreement.

Sessions hoped to attach his amendment to the deal — which would have closed the loophole by requiring a Social Security number to claim the refundable portion of the child tax credit and restore military retirement benefits.

Sessions' motion failed on a 46 to 54 party-line vote, with North Carolina Sen. Kay Hagan crossing the aisle as the lone Democrat to vote with the Republicans.

"Reid's majority just voted to keep pension cut for vets instead of cutting welfare payments to illegal aliens," a Sessions aide emailed.

Meanwhile, Sessions slammed Reid and Democrats for blocking amendments and ideas that would prevent the cuts to military retirement benefits, including those for disabled retirees.

"Today, Reid and his majority quashed the ability of any Senator to offers amendments to the spending deal that emerged from the House. They voted to undermine their own ability as Senators to offer amendments and do legislative work in the clear light of day," Sessions said in a statement after his motion was voted down.

"They voted to block the Senate from working to improve this tax-and-spend deal," he added. "Finally, by blocking my amendment, they voted to cut pensions for wounded warriors. Senators in this chamber have many valid ideas for replacing these pension cuts, including my proposal to close the tax welfare loophole for illegal filers, and all deserved a fair and open hearing. But they were denied."

Murray argued that adding more amendments would jeopardize the carefully crafted bill and noted that, given the two-year time frame Democrats and Republicans could continue to work together to find savings in the future.

The budget deal, which has already passed in the House, is expected to pass in the Senate.
Obama Slashes Military Pay Raises

President Obama has told Congress he will cap next year's pay raise for U.S. military personnel at 1% instead of boosting pay by 1.8% as called for by a federal law.

The president's move will negatively impact American combat troops scheduled to remain in Afghanistan through 2014.

The federal law says military pay raises must be based on the Employment Cost Index compiled by the Bureau of Labor Statistics, which ties military raises to private sector pay growth. Under that formula, military personnel should be getting a 1.8% pay raise beginning in January 2014.

But the law also states that the president can inform Congress of an alternative pay adjustment "if because of national emergency or serious economic conditions affecting the general welfare, the president considers the pay adjustment which would otherwise be required by this section in any year to be inappropriate."

Obama wrote to congressional leaders: "I am strongly committed to supporting our uniformed service members, who have made such great contributions to our nation over the past decade of war. As our country continues to recover from serious economic conditions affecting the general welfare, however, we must maintain efforts to keep our nation on a sustainable fiscal course."

He also asserted that his decision "will not materially affect the federal government's ability to attract and retain well-qualified members" of the military.

The House passed a bill in July authorizing the 1.8% raise, but the Senate has set the raise at 1% as recommended by Obama.
Bill Would Reduce 2014 Troop & Retirees Pay Raise to from 1.8% to 1%

( Please Note: The House of Representatives and the Senate together make up the "Congress". Each entity votes on a bill separately. The House of Representatives part of the Congress did not kill our 1.8% 2014 Pay Raise down to 1.0% it was the Senate that "killed the 1.8% down to 1.% not the House of Representatives. )

A proposed deal on a defense bill in Congress would decrease troops' pay & retire pension raise in 2014 to 1.0% from 1.8% this year.

The figure is in line with what the Obama administration requested and the Democratic-led Senate Armed Services Committee approved earlier this year. While the Republican-led House of Representatives previously passed a 1.8% military pay raise for next year, some of its leaders have since agreed to limit the increase as part of a legislative compromise.

"It appears that the 1.0% pay raise is what's been locked in," Michael Hayden, director of government relations at the Military Officers Association of America, an Alexandria, Va.-based nonprofit representing some 380,000 current and former officers. "We've been pushing real hard for 1.8% but our expectation is we may have lost that battle."

The change means the average enlisted member will receive a monthly pay increase of $26 instead of $47, according to Pentagon budget documents. The House is expected to vote on the compensation levels as part of the 2014 National Defense Authorization Act, which sets policy goals and spending targets for the fiscal year that began Oct. 1.

The leaders of the armed services panels Sen. Carl Levin, D-MI, & Rep. Howard "Buck" McKeon, R-CA. announced a last-minute compromise on the defense bill and, in a departure from the norm, urged their colleagues to pass the legislation without amendments to meet certain year-end deadlines. The House is scheduled to adjourn Friday for holiday recess.

If the measure passes the House, it will go to the Senate for a vote next week. If that chamber approves it and President Barack Obama signs it, the pay raise would become law and take effect Dec. 31.

The lower raise for military personnel was "a tough decision" for Pentagon leaders, but it allowed them to not have to thin the ranks "by thousands of additional troops on top of the drawdown already planned," according to budget documents.

While the bill would set pay raises at 1%, it would also reject proposed fee increases for the Tricare health care system and renew combat pay and other benefits.

Even so, if Congress doesn't pass the bill soon, important forms of military compensation would freeze after Dec. 31, including hazard pay & re-enlistment bonuses, according to Sen. James Inhofe, R-OK, senior Republican on the Senate panel.

Separately, congressional negotiators on Tuesday announced a budget deal that would undo some of the automatic federal spending cuts known as sequestration. The agreement, known as the Bipartisan Budget Act, would give the Defense Department more than $30 billion in additional funding in 2014 and 2015.

However, the pact would be paid for in part by reducing pension contributions to working-age military retirees. Military retirees between the ages of 40 & 62 would receive an annual cost-of-living increase that's 1% less than inflation. The reduction would be introduced over 3 years and take full effect in 2016.

Hayden said MOAA has vowed to fight the provision and already started a letter-writing campaign to lawmakers.

"This was a backroom deal that was made by a committee that doesn't have jurisdiction over armed services," he said. "It not only caught us by surprise, I think it caught members of Congress by surprise, especially members of the armed services committees."

The pension change may decrease overall retirement benefits by nearly 20% for some military retirees, Hayden said. For example, an E-7 who retires at age 40 would lose about $83,000 in cumulative retirement pay by the time he or she reaches age 62, while an O-5 who retires at 42 would lose about $124,000 in cumulative retirement pay by the time he or she reaches the same age, he said.

The House is similarly expected to vote on the budget bill before adjourning, though nothing has been scheduled yet.
Next time you think your "Screwed" by Congress Remember This

The United States Congress is the bicameral legislature of the federal government of the United States consisting of 2 houses: the House of Representatives & Senate. Congress meets in the Capitol in Washington, D.C. Both representatives & senators are chosen through direct election. Members are affiliated to the Republican Party or to the Democratic Party, and only rarely to a 3rd-party or as independents. Congress has 535 voting members: 435 Representatives and 100 Senators. The members of the House of Representatives serve 2-year terms representing the people of a district. Congressional districts are apportioned to states by population using the U.S. Census results, provided that each state has at least one congressperson. Each state regardless of population has exactly 2 senators; at present there are 100 senators representing the 50 states. Each senator serves a 6-year term, with terms staggered, so every 2 years approximately 1/3 of the Senate is up for election. Each staggered group of 1/3rd of the senators are called 'classes'. No state of the United States has 2 senators from the same class.

Who Control The House and the Senate ?

Senate
Democrats (53)
Republicans (45)
Independents (2)

House of Representatives (Congressmen & Congresswomen)
Republican (232)
Democratic (200)
Vacant Positions (3)

Remember Bill (Laws) are developed in the House and are then passed on to the Senate for Ratification and then sent to the President for signature or veto. Also remember that the "President" of the Senate is the Vice President ( Joseph Biden-D ), with the power to cast tie-breaking votes
Congress Tosses Plan for Tricare Enrollment Fees

As military leaders look to reduce personnel costs related to health care, Congress agreed to throw out a plan to introduce new Tricare enrollment fees that Pentagon and White House officials inserted into the 2014 defense budget. Military healthcare costs climbed from $19 billion in 2001 to $49.4 billion requested for next year; and even that amount presupposes about $900 million in savings from proposals that would have retirees kick in a bit more for Tricare. "If left unchecked, pay and benefits will continue to eat into our readiness and modernization. That could result in a far less capable force that is well-compensated, but poorly trained and poorly equipped," Defense Secretary Chuck Hagel said in July, when he outlined some of the findings in a Strategic Choices and Management Review. Hagel's view is shared by the White House and the service chiefs, each of whom has testified before Congress about the ever-increasing costs associated with payroll, benefits and healthcare. Under the DoD plan, annual enrollment fees would be based on a percentage of retired pay for Medicare-eligible retirees in Tricare for Life. Also, working age retirees in the Tricare Standard & Tricare Extra programs would also see new annual enrollment fees phased in over 5 years. Additionally, the White House proposed increasing Tricare Prime co-pays by $4 for retirees and their beneficiaries for medical visits not related to mental health. By throwing out any new increases, the House Armed Services Committee said its members believe retirees' access to quality healthcare services is "a benefit earned through prior service to our nation." "Mindful of Congress' commitment to servicemembers and their families, and endorsing the bi-partisan work of the military personnel subcommittee, the National Defense Authorization Act once again rejects all administration proposals to increase Tricare fees or establish new ... fees." Any kind of cuts in retirement benefits, including even minor increases to Tricare monthly premiums, have been staunchly opposed by veterans' service organizations such as Disabled American Veterans, Veterans of Foreign Wars & American Legion. "We have been down this road before," American Legion National Commander Daniel Dellinger said last month. "While we appreciate fiscal realities and acknowledge White House and Pentagon concerns about what they term 'spiraling personnel costs,' we remain steadfast in our belief that economies should not be made at the expense of those who have already sacrificed much for our country."

Ryan-Murray Deal Hits Younger, Future Retirees

The yearly value of a 20-year military retirement would be cut for the current force steadily until age 62 under a COLA cap provision in the "bipartisan" budget deal struck by Rep. Paul Ryan R-WI and Sen. Patty Murray D-WA, the House & Senate budget committee chairmen. The cumulative effect would be to cut the lifetime value of military retirement by roughly $83,000 for a typical enlisted member who retires at age 40 after 20 years' service. The typical officer retiring at age 42 after 20 would lose about $124,000. That's according to retired USAF Col. Michael F. Hayden, director of government relations for Military Officers Association of America. Hayden also serves are co-chair of The Military Coalition, an umbrella group of more than 30 military & veteran associations, rushing to try to kill the deal. Targeted in the Ryan-Murray deal is full inflation protection for "working age" military retirees, those younger than 62. Retirees 62 and older would continue to get annual cost-of-living adjustments that match inflation as measured by the government's Consumer Price Index. Retirees younger than 62, and future retirees including currently serving members, would see yearly COLAs in retirement cut by 1% point below inflation until age 62. At that point they would receive a one-time catch up in their annuity to restore lost purchasing power going forward into old age. The Ryan-Murray deal, said Hayden, reneges on assurances by Congress in setting up the Military Compensation & Retirement Modernization Commission last year, as well as promises from President Obama & his defense secretaries, that any substantive changes to retirement would be "grandfathered," impacting only future generations of members. Current retirees or serving members were to be protected.

The budget deal "basically shoots the grandfather."

"I have to think anyone who signed on to this doesn't understand the full effect it will have on purchasing power of promised retired pay," Hayden said. The message being sent to the current force and younger retirees is, he said, "they just changed the rules on the benefit you signed up for." To do so without the armed services committee holding a single hearing, and without any analysis conducted on the impact on force readiness, said Hayden, is "absolutely insane." "You have a group of lawmakers not affiliated with the military that completely backdoor these changes," Hayden said. Murray serves on the Senate appropriations subcommittee on defense and the veterans affairs committee, which she chaired for a few years until becoming budget committee chairman last year. Hayden said The Military Coalition was rushing to try to stop the budget deal from becoming law. He wasn't optimistic. "They basically are putting a lump of coal in the stocking and running out for the holidays," Hayden said. Hayden said this would have "a significant impact on members and their families looking to make the military a career." The long-term financial impact is enough to change minds "on whether to stay in the military."

Congress/WH unaware of hornet nest in military community

At a press conference, Ryan & Murray congratulated themselves on reaching a deal that takes a first step toward reducing the deficit through bipartisan compromise, eases across-the-board sequestration cuts to federal programs, including defense & protects their "core beliefs." For him, Ryan said, those are no tax increases and replacing arbitrary cuts of sequestration with "smart, targeted reforms." "We eliminate waste. We stop sending checks to criminals. We cut corporate welfare. We reform some mandatory programs and we start to make real reforms in these autopilot programs that are the drivers of our debt in the first place," Ryan said. One "autopilot" program, in his view, appears to be full COLAs for working-age military retirees. "For younger military retirees, we trim their cost-of-living adjustment just a bit," explains a fact sheet released by Ryan's committee. "It's a modest reform for working-age military retirees."

The first capped COLAs would take effect in Jan 2016

President Obama called the deal "balanced" & "a good first step" to replace sequestration which has "harmed students, seniors & middle-class families & served as a mindless drag on our economy over the last year." The deal, the president continued in a written statement, includes "targeted fee increases and spending cuts designed in a way that doesn't hurt our economy or break the ironclad promises we've made to our seniors." Murray said the deal would cut $6 billion from military retirement over 10 years, and another $6 billion from federal civilian retirement by forcing new hires with fewer than 5 years' federal service to contribute an additional 1.3% of salary toward their pensions.

"We think it's only fair that hard-working taxpayers who paid for benefits that our federal employees receive are treated fairly as well," said Ryan. "We also believe it's important that military families & non-military families are treated equally & fair." The Federal Employees Retirement System, which took effect in 1987, only provides full inflation protection in years when the CPI increase is t2% or less. If inflation is between 2% to 3%, COLA is set at 2%. If the CPI is more than 3%, COLAs for FERS are set 1% below the CPI. Advocates for military retirees argue that FERS wasn't imposed on career employees. They could stay under a system still paying full COLAs.


Who Actually Wrote Obamacare?

And now for the shocking truth about who actually wrote Obamacare. After all the secrecy surrounding Obamacare is lifting, we can finally put a name to this cruel lie. The man who wrote a great deal of the scourge that we call Obamacare, is convicted felon, Robert Creamer.
5 months in prison (11 months house arrest) for tax evasion & bank fraud

While in prison wrote book-served as blueprint for Dem's universal health care.

Calls for "democratization of wealth" in the USA & "progressive control of governments around the world"

Advocates amnesty for illegal aliens
Many left-wingers say that Creamer's book has inspired them in their progressive fight. Creamer's work has received support & garnered an endorsement from a surprising source. Or, maybe it is not so surprising after all. Former White House Adviser, David Axelrod, described Creamer's book as a "blueprint" for future progressive victories. Creamer stated that in order to impose socialist healthcare on an unwilling nation, it's necessary to deceive the people.

Creamer is the husband of Congresswoman Jan Schakowsky (IL-D) who demands a "single payer" healthcare delivery system. Creamer's book calls for the "democratization of wealth", and the "progressive control of governments around the world".

Creamer says that Democrats could win a permanent majority in Congress "by passing a national health care bill, turning more people into wards of government, that works to grow government; and by giving amnesty to all illegal's, thereby creating, virtually overnight, a large new constituency of Democratic voters". With 50% of the country on some form of welfare, Creamer's plan has progressed at a very rapid pace.

Creamer counseled Democrats that to win complete control of America, they must "not just generate understanding, but emotion fear, revulsion, anger, disgust". He adds, "If the Democrats continue to stand firmly for immigrant rights, the issue will define immigrants' voting loyalties for a generation. If we're successful, we'll have a gigantic block of progressive votes over the next 15 years, a block that could be decisive in the battle for the future."

Conclusion
I would really like to sell the American people a used car. And while we are at it, I would like to sell our fellow countrymen some swamp land in Florida. For the citizens of this country to have allowed the passage of Obamacare without any knowledge of what was in the bill and who wrote the bill, makes me think that the majority of the citizens of this country are dumber than a box of rocks.

We have met the enemy and he is us. Cheers! Here is to your good health, America.
Military Purge High Officers

Look at their service records. MOST have perfect services, highly decorated.

Commanding Generals fired in 2012 & 2013

USMC
Gen John R. Allen - Commander International Security Assistance Force
Col James Christmas - Cmd 22nd Marine Expeditionary Unit & Cmdr Special-Purpose Air-Ground Task Force Crisis Response Unit
Major Gen C M. Gurganus - Region Cmdr SW & I Exp Force Afghanistan
Major Gen Gregg Sturdevant-Dir-Strategic Planning & Policy Pacific Cmnd & Cmdr-Aviation Wing-Camp Bastion, Afghanistan
Gen James Mattis-Chief of CentCom
Col Daren Margolin - U.S. Marine in Charge-Quantico's Security Battalion

USAF
Major Gen Michael Carey-Cmdr in Charge 9,600 people & 450 ICB Missiles

US Army
Major Gen Ralph Baker - Commander of the CJTF Horn in Africa
Major Gen Peter Fuller - Commander in Afghanistan
Gen Carter F. Ham - African Command
LG David H. Huntoon, Jr. - 58th Super. Military Academy West Point, NY
CSM Don B Jordan - 143rd Expeditionary Sustainment Cmd
Gen Stanley McChrystal - Commander Afghanistan
Gen David D. McKiernan - Commander Afghanista
Gen David Petraeus - Dir CIA: Sep 2011-Nov 2012 - Cmdr International Security Assist. Force & Cmdr US Forces Afghanistan
Brigadier Gen Bryan Roberts - Commander 2nd Brigade
Col Eric Tilley - Commander of Garrison Japan
Brigadier Gen Bryan Wampler - 143rd Expeditionary Sustainment Command-1st Theater Sustainment Command

US Navy
Commanding Admirals fired:

R-Admiral Charles Gaouette - Cmdr John C. Stennis Carrier Strike Group 3
Vice Admiral Tim Giardina (Demoted to 2 Star) Dep.Cmdr Strategic Cmd, Cmdr Sub Group Trident-Sub Group 9 & Sub Group 10

Naval Officers fired: (All in 2011)
Capt David Geisler - Commander Task Force 53 in Bahrain
Commander Laredo Bell - Cmdr Naval Support Activity Saratoga Springs, NY
Lt Commander Kurt Boenisch - XO Amphibious transport dock Ponce
Commander Nathan Borchers - Commander destroyer Stout
Commander Robert Brown - Commander Beachmaster Unit 2 Fort Story, VA
Commander Andrew Crowe-Executive Officer Navy Region Center Singapore
Capt Robert Gamberg - XO - Carrier Dwight D. Eisenhower
Capt Rex Guinn - Commander Navy Legal Service office Japan
Commander Kevin Harms - Cmdr Strike Fighter Sqdrn 137 Abraham Lincoln
Lt Commander Martin Holguin - Cmdr mine countermeasures Fearless
Capt Owen Honors - Commander aircraft carrier USS Enterprise
Capt Donald Hornbeck - Commander Destroyer Squadron 1 San Diego
Rear Admiral Ron Horton - Commander Logistics Group, Western Pacific
Commander Etta Jones - Cmdr Amphibious transport dock Ponce
Commander Ralph Jones - XO - Amphibious transport dock Green Bay
Cmdr Jonathan Jackson - Cmdr Elec. Attack Sqdrn 134 USS Carl Vinson
Capt Eric Merrill - Commander submarine Emory S. Land
Capt William Mosk - Cmdr Naval Station Rota, Naval Activities Spain
Cmdr Timothy Murphy - Cmdr Elec. Attack Sqd 129 NAS Whidbey WA
Commander Joseph Nosse - Commander ballistic-missile submarine Kentucky
Commander Mark Olson-U.S. Navy Commander destroyer The Sullivans FL
Commander John Pethel - XO - Amphibious transport dock New York
Cmdr Karl Pugh - Cmdr Electronic Attack Squad 141 Whidbey Island, WA
Commander Jason Strength - Cmdr of Navy Recruiting District Nashville, TN
Capt Greg Thomas - Commander Norfolk Naval Shipyard
Commander Mike Varney - Commander attack submarine Connecticut
Commander Jay Wylie - Commander Destroyer Momsen

Naval Officers fired: (All in 2012)
Commander Alan C. Aber - XO - Helicopter Maritime Strike Squadron 71
Cmdr Derick Armstrong - Commander missile destroyer USS The Sullivans
Commander Martin Arriola - Commander destroyer USS Porter
Capt Antonio Cardoso - Commander Training Support Center San Diego
Capt James CoBell - Cmdr Oceana NAS's Fleet Readiness Mid-Atlantic
Capt Joseph E. Darlak - Commander frigate USS Vandegrift
Capt Daniel Dusek - Commander USS Bonhomme
Commander David Faught - XO Destroyer USS Chung-Hoon
Commander Franklin Fernandez - Commander Mobile Construction Btn 24
Cmdr Ray Hartman - Commander Amphib dock-landing ship Ft McHenry
Commander Shelly Hakspiel - XO - Navy Drug Screening Lab San Diego
Commander Jon Haydel - Commander - USS San Diego
Commander Diego Hernandez - Commander missile sub USS Wyoming
Cmdr Lee Hoey - US Navy Cmdr Drug Screening Laboratory, San Diego
Commander Ivan Jimenez-Executive Officer frigate Vandegrift
Commander Dennis Klein - Commander submarine USS Columbia
Captain Chuck Litchfield - Commander assault ship USS Essex
Capt Marcia Kim Lyons - Commander Naval Health Clinic New England
Capt Robert Marin - Commander Cruiser USS Cowpens
Capt Sean McDonell - Cmdr - Mobile Construction Battalion 14 FL
Commander Corrine Parker - Cmdr Fleet Logistics Support Sqdn 1
Capt Liza Raimondo - Cmdr Naval Health Clinic Patuxent River, MD
Capt Jeffrey Riedel - Program manager, Littoral Combat Ship program
Commander Sara Santoski - Cmdr Helicopter Mine Countermeasures Sqdrn 15
Commander Kyle G. Strudthoff - XO - Helicopter Sea Combat Squadron 25
Cmdr Sheryl Tannahill - Cmdr Navy Operational Support Ctr Nashville, TN
Commander Michael Ward - Commander submarine USS Pittsburgh
Capt Michael Wiegand - Commander SW Regional Maintenance Center
Capt Ted Williams -US Cmdr amphibious command ship Mount Whitney
Commander Jeffrey Wissel -Cmdr of Fleet Air Reconnaissance Squadron 1

Naval Officers fired: (All in 2013)
Lieutenant Commander Lauren Allen - XO Submarine Jacksonville
Captain Jay Bowman - Cmdr Navy Operational Support Center Ft Dix, NJ
Captain William Cogar - Cmdr Hosp. Ship Mercy's Med treatment facility
Commander Steve Fuller - XO - USS Frigate Kauffman
Capt Shawn Hendricks - Program Manager Naval Enterprise IT Networks
Capt David Hunter - Cmdr Maritime Exp Squadon 12 Coastal Group 2
Capt Eric Johnson - Chief of MEPS Cmd Great Lakes NTC, IL
Capt Devon Jones - Commander Naval Air Facility El Centro, CA
Capt Kevin Knoop - Cmdr Hosp ship Comfort's medical treatment facility
Lt Commander Jack O'Neill - Cmdr Operational Support Ctr Rock Island, IL
Commander Allen Maestas-Executive Officer Beachmaster Unit 1
Commander Luis Molina-U.S. Navy Commander Submarine Pasadena
Commander James Pickens-Executive Officer Frigate Gary
Lt Cmdr Mark Rice - Commander Mine Countermeasures ship Guardian
Cmdr Michael Runkle - Commander of Mobile Diving & Salvage Unit 2
Commander Jason Stapleton - XO - Patrol Squadron 4 in Hawaii
Commander Nathan Sukols - Commander Submarine Jacksonville
Lt Daniel Tyler - XO - Mine Countermeasures ship Guardian
Commander Edward White - Commander Strike Fighter Squadron 106
Capt Jeffrey Winter - Commander of Carrier Air Wing 17
Commander Thomas Winter - Commander Submarine Montpelier
Commander Corey Wofford - Commander Frigate Kauffman

157 USAF MAJORS FORCED RETIREMENT
Air Force majors forced into early terminations, no retirement or benefits.

All 157 had been twice passed over for promotion & were within 6 years of retirement.

If you want to cripple the Field Grade Officer Corps kill the lower ranks.
What Is Really Happening?

When individuals wonder why 1.6 Billion rounds of ammo has been purchased collectively by various U.S. agencies that normally have no reason to have anywhere near the amount let alone ammo at all. It is very simple. Spread the wealth. And that means if you want one agency to have an unlimited amount of weapons and ammo then spread it amongst many non required agencies so when the time is at hand one agency can have total access to the whole sum of the weapons and ammo.

Why would the National Oceanic and Atmospheric Administration or The IRS need hollow point ammunition? Target practice? Let's be realistic, hollow point bullets are neither used or required and cost much more than normal ball rounds. And who are they going to shoot at, evil weather doers? Also individuals who don't pay their taxes are either fines or jailed not shot.

At the current use in the war in Afghanistan 1.6 billion rounds of ammunition would supply the troops for over 22 years of constant war. Currently Department of Homeland Security uses 15 million rounds ammunition a year for training purposes in the form of target practice. At 1.6 billion rounds that amount of ammo would equate to over 106 years of training.

Why does the DHS require 2,717 Mine Resistant Tank Style vehicles? Last time I looked we don't have mines in the streets, roads and highways of the continental U.S., Alaska, Hawaii, Guam or the Virgin Islands. And these vehicles are being deployed nationwide.

To kill a military from within all you need to do is to cut the head off the organization. Plainly stated, fire the leaders. Sound familiar? Recently 11 key High Ranking Field Grade Officers all of which held high level CO positions have been either fired or flat out suspended. Several even were allowed to "quietly" retire. Two of which held the top key positions for Nuclear Defense.

How do you create a situation which appears to warrant "martial law"? Let's see, create an economic and social panic situation such as closing of governmental services, reduce assistance to the poor, such as reducing or eliminating the food stamp benefits to needy individuals at a time they need it the most, create a split in the military by firing or suspending key high ranking personnel and destroy the Constitution & Bill of Rights. Does any of these sound familiar?

Remember an enemy within is harder to detect and defend against than a foreign power, terrorist group or foreign organization.

Hitler, Mussolini, Chairman Mao Zedong all thought to be "saviors" in the beginning by their countrymen and eventually destroyers of the country they were "elected" to serve.

And those who attempt to preserve their way of life such as returning military personnel & vets & yes even preppers are considered terrorists. In one sentence FEMA & DHS states the need to be prepared & when those who attempt to do that they are labeled anti-American & subversive.

If you think this is a bit of Conspiracy Theory? Remember, just because your paranoid doesn't necessarily mean they are not out to get you.

Want to Leave a Comment Click Here


How our Military being taught how to treat Americans

Who are the "extremists" and the "terrorists" that the U.S. military should be concerned about? For years, we were told that the "terrorists" belong to an organization known as al-Qaeda in the Middle East and other radical jihadist groups that are affiliated with them. But now that has all totally changed. We are discovering that time after time U.S. military personnel are being taught that evangelical Christians are "extremists" that belong to "domestic hate group" and that they are potential terrorists that could use violence at any time. This vilification of Christians started about the time that Barack Obama was elected and it has greatly accelerated over the past couple of years. Stunned Christian service members can hardly believe what they are hearing in some of these training sessions. They are being told that they cannot be affiliated with any of these "hate groups" and that anyone found to be supporting such groups could be disciplined under the UCMJ. The U.S. military later publicly disavows many of these training sessions when they are revealed to the public, but the demonization of Christians has not stopped. In fact, it appears to be getting more frequent. The following are 8 examples of the U.S. military being taught to treat Christians as extremists and potential terrorists…

From The Truth Wins:

#1 Soldiers at Ft. Hood were instructed that evangelical Christians are a "threat to this nation"… Soldiers attending pre-deployment briefings at Ft Hood say they were told evangelical Christians & members of the Tea Party were a threat to the nation & any soldier donating to those groups would be punished under the Uniform Code of Military Justice.

A soldier who attended a briefing stated a counter-intelligence agent in charge of the meeting spent nearly a half hour discussing how evangelical Christians and groups like the American Family Association were "tearing the country apart."

#2 During a recent U.S. Army briefing, the American Family Association was identified as a "domestic hate group"… Several dozen U.S. Army active duty & reserve troops were told the American Family Association, a well-respected Christian ministry, should be classified as a domestic hate group because the group advocates for traditional family values. The briefing was held at Camp Shelby, MS and listed the AFA alongside domestic hate groups like the Ku Klux Klan, Neo-Nazis, the Black Panthers & Nation of Islam.

#3 A battalion commander assigned to the 101st Airborne Division at Fort Campbell, KY sent out a mass email to those under his command last year that included the "Christian Right", the Family Research Council & Focus on the Family founder James Dobson under the heading of "Domestic Hate Groups".

#4 An unclassified guide for military leaders published in Aug 2011 identifies those that exhibit "extreme religious intolerance" as potentially violent radicals. If you claim your faith is the only true faith like Bible-believing Christians do, that would put you into this category.

#5 Earlier this year, the Pentagon issued a written statement to Fox News that stated that "religious proselytization is not permitted within the Department of Defense" and that "court martial's & non-judicial punishments are decided on a case-by-case basis".

#6 One of the top consultants that Barack Obama has brought in to the Pentagon to work on issues related to religion in the military, Mikey Weinstein, has described evangelical Christians as "human monsters" & "enemies of the U.S. Constitution".

#7 Weinstein teaches that when evangelical Christians shares their faith, it is equivalent of "spiritually raped by fundamentalist Christian religious predators".

#8 In April of last year, a U.S. Army training presentation specifically identified evangelical Christians as religious extremists. On a slide entitled "Religious Extremism", "Evangelical Christianity" was at the very top of a list of extremist religious groups that also included al-Qaeda, Hamas and the Ku Klux Klan.
And this is just the tip of the iceberg. Along with evangelical Christians, Tea Party activists, "conspiracy theorists", anti-abortion protesters and those concerned about a "New World Order" have also been identified as dangerous extremists in a whole host of official U.S. government documents. For a large number of examples of this phenomenon, please see my previous article entitled "72 Types Of Americans That Are Considered "Potential Terrorists" In Official Government Documents".

And the frightening thing is that the federal government has actually been doing research into methods that change the way that people view the world. As I have written about previously, the government is actually developing technology that would enable it to brainwash people and change their religious beliefs.

So who would the government do that to?

They would do it to "extremists" and those that belong to "hate groups" of course.

Once you are identified as a "terrorist", then that gives authorities legal permission to treat you just like they would treat members of al-Qaeda.

That is why it is so important for evangelical Christians to stand up and denounce this kind of vilification.

In Nazi Germany, they didn't just wake up one day and decide to start shipping Jews and other minorities off to prison camps. It all started with years of propaganda and demonization.

And now a similar thing is happening in the United States.

You would have to be completely blind not to see what is happening right in front of our eyes.
Want to Leave a Comment Click Here

Obama Refers to U.S. Armed Forces as 'My Military'

In case you missed it, President Obama referred to the United States armed forces as "my military" during a statement to the media regarding the Syrian crisis Friday.

"But as I've already said," Obama noted, "I have had MY military and our team look at a wide range of options."

I wonder how many jobless Americans are aware that their tax dollars went to a Canadian firm to build the Obama's HealthCare.gov website. CGI Federal is the company that built most of HealthCare.gov

Rep McClintock Calls for Americans to Rise Up Against Obama

Rep. Tom McClintock R-CA took to the floor of the House of Representatives amidst the shutdown dealings to break down the debt crisis and to point out Barack Obama's agenda to destroy Republicans, Congress and the Constitution, while gaining control of the American purse, usurping power as a dictator. He ended his remarks by stating that he believed that the salvation of the nation would be the American people standing up against un-constitutional usurpations just as our veterans did last week.

"The debt limit exists for a simple reason," McClintock began. "It's to assure that public debt isn't recklessly piled up without Congress periodically acknowledging it and addressing the spending patterns that are causing it. If the debt increase is supposed to be automatic as the president suggests then there's really no purpose to it."

McClintock then went on to point out the difference between Obama and his predecessors.

"This president has vowed that unless Congress unconditionally raises the debt limit, the United States will default on its sovereign debt. But a failure to raise the debt limit would not by itself cause the nation to default. The Government Accountability Office has consistently held that the Treasury Secretary has 'the authority to choose the order in which to pay obligations of the United States and to protect the nation's credit.'"

"Such authority is inherent in the 1789 Act that established the Treasury Department and entrusted it with 'the management of the revenue' and 'the support of the public credit,' he added.

Rep. McClintock also pointed that the Treasury Department's job in doing this is underscored by the Fourteenth Amendment. He also stated that the United States revenues are ten times the debt payment, so that there is no need for default.

The California representative also referenced the fact that the House passed HR 807, the Full Faith & Credit Act, which not only explicitly requires the payment of the national debt, in the case of an impasse over the debt limit, but allows the president to exceed the debt limit itself, in order to protect the nation's credit. The bill passed in May 2013, & the Senate has yet to take it up, due to Barack Obama's threat of a veto of the bill. One would have to ask why he would do that, if he is as concerned about default and credit as he says. It's because Obama is lying to the American people.

While paying some bills ahead of others might cause some disruption, it would not imperil the nation's sovereign credit. "Only the president can do that," McClintock affirmed.

The House leadership had met with Obama and offered to extend the debt limit until November 22 with no strings attached. Obama wouldn't budge. Senate Republicans offered a 6 month extension, but Senate Majority Leader Harry Reid D-NV refused.

McClintock also stated that what Obama threatened to do regarding defaulting on the nation's debt was unprecedented and catastrophic, because markets are confident to loan money to the federal government based on our credit rating.

Representative McClintock said that Republicans had miscalculated on two key assumptions:

Democrats would negotiate on issues that divide our country
Democrats would seek to minimize the suffering caused by the impasse

On both of these fronts, the Democrats were unwilling to negotiate, and what did the Republican establishment do? They bowed to Barack Obama and surrendered.

McClintock confessed that the way the government shutdown was handled, he believed that Obama would knowingly destroy the full faith and credit of the U.S.. Welcome to the real world Rep. McClintock.

Mr. McClintock warned that if the Republicans caved, which they did, it would, in essence, move the power of the purse from the representatives of the people, per the Constitution, to the Executive Branch. Immediately following the debt deal, which included questionable appropriations, Obama set to provide $1.6 billion to jihadists in Pakistan.

"The Executive bureaucracies will be freed to churn out ever more outlandish regulations with no effective congressional review or checked through the purse," McClintock said. "A perilous era will have begun in which the president sets spending levels, and vetoes any bill falling short of his demands. One house can simply refuse to negotiate with the other until Congress is faced with the 'Hobson's Choice' of a shutdown or a default. The nation's spending will again dangerously accelerate, the deficit will rapidly widen, and the economic prosperity will continue to slowly bleed away."

"This impasse may have started as a dispute over a collapsed health program, but it's now taken on the dimensions of a constitutional crisis," he said.

Concluding his remarks, Rep. Tom McClintock referenced veterans that had gathered just the day before at the Capitol "to stand against these un-constitutional usurpations."

"I believe the salvation of our nation now ultimately depends on the American people joining them."

UPDATE: If you would like to encourage Rep. McClintock, his phone is 202-225-2511
Want to Leave a Comment Click Here
Vets Receive Letters Prohibiting Purchase, Possession, Receipt, Or Transport Of A Firearm/Ammunition…
Written By Constitutional Attorney Michael Connelly, J.D.

How would you feel if you received a letter from the U.S. Government informing you that
because of a physical or mental condition that the government says you have it is proposing to rule that you are incompetent to handle your own financial affairs? Suppose that letter also stated that the government is going to appoint a stranger to handle your affairs for you at your expense? That would certainly be scary enough but it gets worse.
What if that letter also stated:
"A determination of incompetency will prohibit you from purchasing, possessing, receiving, or transporting a firearm or ammunition. If you knowingly violate any of these prohibitions, you may be fined, imprisoned, or both pursuant to the Brady Handgun Violence Prevention Act, Public Law Number. 103-159, as implemented at 18, United States Code 924(a)(2)."
?
That makes is sound like something right from a documentary on a tyrannical dictatorship somewhere in the world. Yet, as I write this I have a copy of such a letter right in front of me. It is being sent by the VA to hundreds, perhaps thousands, of America's heroes.
In my capacity as Executive Director of the U.S. Justice Foundation I have been contacted by some of these veterans and the stories I am getting are appalling. The letter provides no specifics on the reasons for the proposed finding of incompetency; just that is based on a determination by someone in the VA. In every state in the U.S. no one can be declared incompetent to administer their own affairs without due process of law and that usually requires a judicial hearing with evidence being offered to prove to a judge that the person is indeed incompetent. This is a requirement of the 5th Amendment to the U.S. Constitution that states
that no person shall
be deprived of life, liberty, or property without due process of law".
Obviously, the VA can't be bothered by such impediments as the Constitution, particularly since they are clearly pushing to fulfill one of Obama's main goals, the disarming of the American people. Janet Napolitano has already warned law enforcement that some of the most dangerous among us are America's heroes, our vets, and now according to this letter from the VA they can be prohibited from buying or even possessing a firearm because of a physical or mental disability.
Think about it, the men and women who have laid their lives on the line to defend us and our Constitution are now having their own Constitutional rights denied. There are no clear criteria for the VA to declare a veteran incompetent. It can be the loss of a limb in combat, a head injury, a diagnosis of PTSD, or even a soldier just telling someone at the VA that he or she is depressed over the loss of a buddy in combat. In none of these situations has the person been found to be a danger to themselves or others. If that was the case than all of the Americans who have suffered from PTSD following the loss of a loved one or from being in a car accident would also have to be disqualified from owning firearms. It would also mean that everyone who has ever been depressed for any reason should be disarmed. In fact, many of the veterans being deprived of their rights have no idea why it is happening.
The answer seems to be it is simply because they are veterans. At the USJF we intend to find the truth by filing a Freedom of Information Act request to the Department of Veterans Affairs to force them to disclose the criteria they are using to place veterans on the background check list that keeps them from exercising their 2nd Amendment rights. Then we will take whatever legal steps are necessary to protect our American warriors.
The reality is that Obama will not get all of the gun control measures he wants through Congress, and they wouldn't be enough for him anyway. He wants a totally disarmed America so there will be no resistance to his plans to rob us of our nation. That means we have to ask who will be next. If you are receiving a Social Security check will you get one of these letters? Will the government declare that you are incompetent because of your age and therefore banned from firearm ownership. It certainly fits in with the philosophy and plans of the Obama administration. It is also certain that our military veterans don't deserve this and neither do any other Americans.
– Michael Connelly, J.D.
Executive Director, United States Justice Foundation
The First Shot of the New American Revolution
The first
"shot"
of the revolution Sunday Oct 13, 2013 was fired yet no one heard it because no weapons were used except those of the riot police sent to put down the rebellion. The Riot Police did not feel or were instructed by their political elite that it would not be
"Politically Correct"
to arrest or harm patriots of the next revolution.
The revolution was not started by young people with noble ideas of high moral thoughts or by angry militants. The first soldiers of this revolution were 50 years old to 90 year old warriors of long forgotten wars. Old warriors who remembered the oath they took and decided to honor them even when they no longer were expected to remember or care by those who will ultimately benefit from their deeds.
The warriors did not come dressed in battle gear or drove tanks or jeeps or Humvees. The came in wheel chairs & Segways dragging the remnants of barriers placed around a WW II Memorial honoring the long forgotten deeds of their brothers in WW II by an uncaring government that do not honor commitment to recent dead veterans let alone those that have survived decades after their time on the battlefield.
And while you watched your sports on TV and had you Sunday dinners no network coverage was being broadcast of the revolution. Only a few were there to document the revolution. A few caring politicians were there but even they could not get the word out.
But remember this and remember this well on Sunday Oct 13, 2013 the revolution started. From here on we are watching you, those individuals who feel they have our political lives and souls in their hands. We are listening to your hearts and words of those that want to control our lives with their words and deeds.
In the words of Edmund Burke, Statesman
"All that is necessary for the triumph of evil is that good men do nothing."
Richard E. Buckner - USMC
Want to Leave a Comment Click Here

There is little over 1 minute video of part of the confrontation here. Watching it makes it plain that the police were not protecting or serving. They showed up in a small force, armed with batons & bicycle helmets & tried to provoke the crowd. It didn't work.


Article II, section 1, of the US Constitution clearly states about the president: "Before he enter on the Execution of his Office, he shall take the following Oath or Affirmation: "I do solemnly swear (or affirm) that I will faithfully execute the Office of President of the United States, and will to the best of my Ability, preserve, protect and defend the Constitution of the United States." Further, Article I, section 1, states "All legislative Powers herein granted shall be vested in a Congress of the United States, which shall consist of a Senate and House of Representatives."
Oct 2011, Obama, seeking to circumvent congressional opposition and to jump-start the economy, pushed a series of "executive branch steps," beginning with "new rules" to make it easier for homeowners with little or no equity to refinance their federally funded mortgages, through Fannie May & Freddie Mac, which posted larger losses than expected, sought $6 billion in additional aid.

July 2011, Obama told the National Council of La Raza that the idea of "doing things" on his own was "very tempting" when bypassing Congress on immigration.

Sept 2011 Obama told the Congressional Hispanic Caucus he'd like to work his way "around Congress."

July 2011, during the debt limit debate, Obama asked lawyers if there was a way to interpret the 14th Amendment so as to get around Congress and establish a "long-term extension of the federal borrowing limit" on his own.
In Article I, section 8 (Powers of Congress) of the US Constitution, there is the phrase "To declare War…" But Obama said the US actions in Libya didn't amount to war, so he didn't need the approval of Congress. And he ignored the War Powers Act.

"Congress shall make no law respecting an establishment of religion, or prohibiting the free exercise thereof;…."

"A nation can survive its fools, even the ambitious, but it cannot survive treason from within. An enemy at the gates is less formidable, for he is known and carries his banner openly, but the traitor moves against those within the gate freely. The traitor speaks in accents familiar to his victims, and wears their face and their arguments. He rots the soul of a nation, he works secretly and unknown in the night to undermine the pillars of the city, he infects the body politic so that it can no longer resist. A murderer is less to fear." Marcus Tullius Cicero

Want to Leave a Comment Click Here
CNSNews: "The administration published 10,535 pages of final Obamacare regulations. Have you read all those regulations?"

Johnson: "No, I have not."

CNSNews: "How many have you read?"

Johnson: "I've read the entire law."

CNSNews: "Entire law? Well, what about those final regulations?"

Johnson: "I have not read the final regulations, don't plan on doing it. I haven't had the time to do it. I don't think that that's my responsibility to do it."

I'm sorry? Let me see if I can understand this. Representative Johnson was elected by the people in her district in Texas to represent them in the legislature. The duty of the legislature is to pass legislation, and to do that, members of the legislature vote on suggested bills. The premise is that the legislators learn what the bills says and then vote on them in an educated manner. So, the most basic responsibility of a lawmaker would then be to read the laws being voted on.

So Ms. Johnson it is your responsibility to read the regs you plan on forcing on the rest of us.

The U.S. Constitution


"I am constrained by a system our founders put in place."
Actual quote by Obama
THIS SITE IS BASED ON THE PRINCIPALS OF THE CONSTITUTION


Amendment I : Congress shall make no law respecting an establishment of religion, or prohibiting the free exercise thereof; or abridging the freedom of speech, or of the press; or the right of the people peaceably to assemble, and to petition the government for a redress of grievances.
Obama Orders Priests Arrested If They Say Mass On Military Bases
Over the course of history, dictators have seen the Catholic Church as an obstacle to their power. Since Barack Obama has been in Washington he has targeted Christians in general and adherent Catholics in particular. A close second target has been the United States military which has been abused and attacked by all manner of assaults from drastic cuts to the forced introduction of Gay troops whose primary purpose is to demoralize Christians and drive them out of their chosen Service. Earlier this year Barack Obama ordered military priests not be allowed to read a letter to Catholic troops written to them by their Bishop because He didn't like what was being said about Gay troops edict. He has also ordered those who even "think" (yes just think), ill of homosexuals being in their ranks be kicked out of the Service. It is, therefore, not surprising that Barack Omaba is using the phony crisis, he himself has created, during this government shutdown to mount a new and perhaps the most vicious of his attacks on Catholics and their priests serving in our military. Under the cloak of the usual weekend news blackout where virtually no reports of any value are posted, Barack Obama has used a edit to command that any Catholic priest who dares say mass on a military base during the shutdown be arrested. Yes arrested! The British did this for hundreds of years in Ireland, but even that ended in the late 19th century. Since the beginning of the last century we have seen the original thug gangsters that ran Mexico round up and shoot priests; Stalin murdered priests; Franco of Spain imprisoned priests; the Chinese Communists imprisoned tortured and murdered priests as did the Cambodians. Today we have such behavior only from Islamists; and the President of the United States who wants to arrest Catholic priests who dare to act as Catholic priests. 25% of our military are members of the Catholic Church. They have a right to receive the comfort and joy provided by their priests; but that means nothing to Barack Obama.
Military hospitals shrinking services due to spending cuts

Patients at Walter Reed Hospital and other premier military hospitals are being sent to private doctors and having surgery and other treatment delayed because of furloughs to medical personnel, according to interviews and internal documents. "Please show patients the utmost understanding and care while we are asking them to accept longer wait times and in some cases, curtailed or limited services," Rear Adm. Alton Stocks, hospital commander, told staff in a message. A "colleagues" memo issued in recent days says inpatient beds are in "critically short supply" because of furloughs of civilian staff triggered by federal spending cuts known as sequestration. The memo encourages "dispositions/discharges as soon as possible." Hospital spokesperson Sandy Dean explained this direction, saying, "We are are encouraging health care providers to be more efficient when handling their paperwork instead of writing discharge orders later in the day no patient has been or will be discharged before it is medically appropriate." With cases of post-traumatic stress disorder and other mental health problems at an all-time high, Dean says civilian caregivers in the hospital's in-patient mental health section are furloughed, reducing beds there from 28 to 22. Most serious combat wounded and other medical cases are given priority as routine treatments are delayed, officials said. Military families complain on the National Military Family Association website of waiting longer for medical appointments, immunizations for infants and getting someone to answer the phone at small medical clinics. Similar cutbacks occurring across military medicine are "definitely impacting our ability to deliver health care," said MG Richard Thomas, commander of 11 Army hospitals in the western U.S.. Just in the first month of furloughs, 10,000 routine patient appointments in the western Army medical region been delayed because of staffing shortages, Thomas says. The Pentagon's top medical official, Jonathan Woodson, assistant secretary of Defense for health affairs, called the cuts illogical and a significant threat. "We simply cannot continue to sustain the burdens placed on the military medical system if sequester remains the law of the land, the men & women who have fought tirelessly on the battlefields of Iraq & Afghanistan deserve much, much more than this." Thomas said that by sending patients to a network of private doctors who contract with the government for services, the Pentagon will spend more money in order to compensate for the automatic spending cuts. "As we curtail we will inevitably refer more care out to the network, we'll end up spending more money in the long run." The automatic cuts, which many in Congress have vowed to keep in place through 2014, led the Pentagon to furlough more than 640,000 civilian workers for 11 days between July 8 and Sept. 30. For the Army, which has the largest medical system within the military, all but 6,600 of its 44,000 civilian medical workers are being furloughed. "The impact on morale is huge," says Thomas, adding that some caregivers have quit, lured to the VA for jobs. "VA is parked right outside our installations and they're poaching our players." For Erika Townes, a nurse at the Malcolm Grow Medical Center, an out-patient clinic at Andrews AFB near DC, furloughs mean canceling family vacation, cutting groceries and losing $200 or 20% per paycheck every 2 weeks. "It frustrates me because I make less than $50,000 a year and, not to toot my own horn, but I'm a damn good nurse. I put a lot of passion into what I do. So you're going to punish me because you can't fix your own budget?" says the veteran nurse, a mother of four whose husband is disabled. At Walter Reed, the primary care facility for troops wounded in Afghanistan, the number of operating rooms has been cut from 23 to 20 Monday thru Thursday & to 10 on Friday, when most civilians take their weekly furlough day, according to a memo from USN Capt. Philip Perdue, deputy chief of surgery. "Sorry to be the bearer of bad news this is being forced on all of us," he writes. The sprawling Walter Reed campus in Bethesda outside DC is a joint military operation that in 2011 combined the National Naval Medical Center and the Walter Reed Army Hospital. With the spending cuts, 10%-20% of beds are now left vacant in surgery, in-patient mental health, maternal child services & critical care. Surgeons are urged to finish operations by 3 pm each day, according to an internal memorandum.

Obama Orders Pay Raise for Biden, Congress & Federal Workers

Barack Obama issued an executive order to end the pay freeze on federal employees, in effect giving some federal workers a raise. One federal worker now to receive a pay increase is Joe Biden. According to disclosure forms, Biden made a cool $225,521 last year. After the pay increase, he'll now make $231,900 per year. Or a pay raise of $ 6,379.00 a year Members of Congress, from the House and Senate, also will receive a annual salary increase from $174,000 to 174,900 or $ 5,000.00, a year pay raise. Leadership in Congress, including the speaker of the House, will likewise get an increase. Here's the list of new wages, as attached to Obama's executive order: "A new executive order has been issued providing for a new pay schedule beginning 'on the first day of the first applicable pay period beginning after March 27, 2013."



UPDATE: According to a senior Republican congressional aide who has reviewed the executive order & consulted with the Congressional Budget Office, Obama's pay raise will cost $11 billion. "The CBO stated that Obama's pay raise for federal workers will cost $11 billion over 10 years," says the aide. The aide explains, "On the cost-estimate, CBO says the discretionary cost of the .5% pay-hike the President is calling for in the Exec Order relative to a freeze is about $500m in FY13 & $11 billion over the 10 years from FY13 - FY22. The reason why the FY '13 savings is only $500 million is because the pay hike as proposed by the President's Exec Order would not go into effect until April 1st, 2013 when the current CR expires. So it only covers 1/2 the fiscal year. The annualized cost of the pay hike is about $1 billion/year." My 2013 pay raise as a retired military was $ 10.26 a month / $123.12 for the entire year.


Want to Leave a Comment Click Here
Every year on Memorial Day & Veterans Day, Barack Obama & our other politicians make very nice speeches, but the truth about how they feel about us vets can be seen in how they are treated every single day. In the U.S. today, there are well over half a million veterans that have been waiting for at least 125 days to have their benefit claims processed. Many of them will ultimately have their claims sent back or denied just so a government employee somewhere can get a bigger bonus. Meanwhile many veterans have to wait more than half a year just to get an appointment at one of those facilities. Once you start looking into how this country really treats military veterans, it becomes easier to understand why 22 military veterans commit suicide in America every single day. Our vets have a higher rate of unemployment, a higher rate of poverty, a higher rate of homelessness, a higher rate of depression and a higher rate of divorce than the general population. It is a crying shame. One of the ways that any society is judged is by how it treats military veterans, and the truth is that America has failed miserably.

Under Obama, VA's Problems Get Worse

Despite Obama's pledge to fix the 'broken VA bureaucracy,' benefits claims are taking longer than ever to process, reports Aaron Glantz of the Center for Investigative Reporting. The VA's ability to quickly provide service-related benefits has virtually collapsed under Obama, according to internal VA documents obtained by the Center for Investigative Reporting and authenticated by the agency. Cpl. Todd Love, who lost both legs and his left arm in an IED explosion in Afghanistan, rolls his wheelchair on stage at an amphitheater before a veterans benefit concert in Alpharetta, GA, October 31, 2012. Those documents, which the VA has yet to share with Congress or the public, show that the delays new veterans face before receiving disability compensation and other benefits often are far longer than the agency has publicly acknowledged. The documents also offer insight into some of the reasons for those delays. The agency tracks and widely reports the average wait time: 273 days. But the internal data indicates that veterans filing their first claim, including those who served in Iraq and Afghanistan, wait nearly 2 months longer, between 316 & 327 days. Those filing for the first time in America's major population centers wait up to twice as long 642 days in NY, 619 days in LA & 542 days in Chicago. The ranks of veterans waiting more than a year for their benefits grew from 11,000 in 2009, the first year of Obama's presidency, to 245,000 in December an increase of more than 2,000 %. As a candidate, Obama had promised to revamp a "broken VA bureaucracy," but the documents reveal that many of the administration's attempts including efforts to boost staffing and computerize claims processing have fallen apart in the implementation. Calls to the White House press office were not returned. Despite agency promises to eliminate the claims backlog by 2015, the internal documents show the VA expects the number of veterans waiting currently about 900,000 to continue to increase throughout 2013 and top a million by the end of this month. "I'm not surprised at the number of us that kill ourselves," said Lincoln Capstick, an unemployed Iraq War veteran in Indiana, where the average wait on new claims is 612 days.

Want to Leave a Comment Click Here


Below is a email I received regarding VA Travel Pay problems at the Indianapolis VA Hospital. Is this how veterans are to be treated? President Obama said that Veterans were to be honored and respected. Talk is cheap Mr. President.
Hello Sir:

My name is Gina Gabriele and I served in the USAR in 1973-74. I live in Ft Wayne, area.

I had 2 appointments in Indy, was reassured by Ft Wayne VA that travel pay was approved.

When it was time to leave Indy, the lovelies at the travel pay window said I wasn't eligible.

The Fort Wayne VA was closed and I was extremely angry and hysterical !!!!!!! Like you, I had to go beg for mercy in the ER to get a gas card.

Fort Wayne Travel Pay (Jan, a male) apologized and gave me the travel pay in Fort Wayne. But, I am afraid to go back to Indy and get treated like that again.

Dan Stauffer gave me your name. He also told me someone in Ft Wayne screwed up my approval papers. I don't quite understand that.

Just thought Id share with you. I assume you were a Col? I SALUTE you!

Gina Gabriele RN (jobless also)

No jobs in NE Indiana. I have no money, no nothing, point of despair. I had a very good interview at Parkview Hospital but they seem to drag their feet. I'm okay until the end of the month, then the electric & house payment is due. Do you know anyone that helps vets out with this situation? I don't qualify for unemployment, & I refuse to be disabled. I want to work.

Thanks, Sir!

Gina Gabriele
August 24, 2011

Honorable Mr. Mike Pence,

On Aug 22, 2011 I traveled from Dunkirk, IN to Indianapolis, IN for the purpose of a MRI at the VA Hospital Indianapolis. After receiving the MRI I then went to travel to pick up my travel pay. I was informed that the computers were down and that no pay could be processed. I informed them that I had traveled 86 miles one way and that I was a little short on funds as my check would be in my account the next day.

They informed me that there was nothing they could do. They informed me that I could go to Social Services in the hospital & perhaps they could help. I asked the social worker & was told that she would give me a $10 Gas Card but I would forfeit the remainder of my travel pay.

That would amount to a loss of approximately $65 as my travel pay to Indianapolis & back would be approximately $75 for the total 172 miles traveled. I informed the VA social services that was unacceptable. Sir, as a 20 year veteran/retiree of the U.S. Military that is one of my benefits. Just as you in Congress also have your benefits they should not be used as a "Let's Make A Deal" by the social services part of the VA.

I was informed that I would receive my travel pay in the mail in about 4 weeks. I usually utilize the Marion IN VA Facility for my medical needs which include Diabetes, a compression fracture of my lower back, knee and leg injury. In the 16 years that I have utilized the VA Health Care I have always been treated with respect & a high degree of professionalism. The personnel at the Marion & Ft Wayne Facilities & the CBOC in Muncie, IN are true professionals.

I find it completely unprofessional & verging on criminal that I be offered assistance for a benefit I earned by serving my country for 20 years by asking me to give up my benefit in lieu of a $10.00 Gas Card. I will state that the medical services provided to me while at the VA in Indianapolis were excellent as were the medical personnel that I encountered. While I was receiving the MRI my wife was asked by the Deputy Director of the VA Facility there in Indianapolis how we were being treated.

At that time it was perfect and my wife stated that. I realize you are a very busy individual and I realize that this is a small matter. But as a constituent, and voter (for you I might add) I would appreciate it if you would look into this matter so another veteran is not subjected to this type of treatment.

Respectfully yours,

Richard E. Buckner

Post Note: Received a phone call from Indianapolis VA Travel Section. After a lengthy conversation with their main Travel Section Representative I was informed that I had already received a "Gas Card" for my travel pay back home. Also it was questioned why I had contacted a Congressman about this matter. It appears that Travel was more concerned with a Congressional Investigation than they are doing their own jobs. However, no card was issued or wanted. As I and my wife were standing there next to the Travel Section Pay Window talking with another veteran from Vincennes, Indiana in the same situation, a young Hispanic woman came up to us and handed both myself and and the other veteran $20.00 each and said please accept this. We both stated that we could not do this but she insisted and said. This is my way to thank you for defending our freedoms. I asked her how we could send the money back to her. She said "Just pay it forward to another veteran in need".

On another good note after talking with the Deputy Director of VA Hospital Indianapolis who was extremely helpful & a true professional and 2 Patient Advocates who were equally professional & helpful the problem quickly was taken care of. The Travel check is being mailed & everything is like it should be. It is a shame you have to assert yourself to receive the benefits you earned. And to the young lady who helped my wife and I return home, I did.
Day At The VA - Richard E. Buckner - Veterans United

His name is David, he is a military veteran like his father. His father was a POW in Viet Nam and his son is a U.S. Army Special Forces soldier in Iraq who was wounded and a recipient of the Purple Heart. His day started when he left Van Buren, IN to visit the Marion VA facility in Marion, IN. He was instructed to pick up medicine by the VA.

But when he visited the Pharmacy he was informed that the medicine he was instructed to pick up would not be released for another 5 days ? Frustrated David asked the Pharmacist to contact his Doctor at the VA there in Marion and clarify the problem. He was informed that they could not do that and he would have to go up several stories and talk with the doctor himself. David explained that he had an injured foot but the Pharmacist insisted he could not help him.

When David asked if there was a Patient Advocate he was informed there was not. This is when I entered the picture. Knowing that there is required by law for a Patient Advocate to be assigned to each facility I informed him that this was not the truth. I explained to him that the position was vacant for nearly 8 months and the position was manned in a rotational order. I told him to check at the front administration desk and that the Advocate if he or she was in was across from the administration desk.

David thanked me and proceeded to go to the desk. I waited several more minutes and my name was called and I picked up my medicine. My wife and I then proceeded to leave when we came upon David standing next to the advocate's cubby hole area across from the Admin Office. I asked him if he was being helped and he informed me that he was waiting for someone to assist him. Not being in any particular hurry I decided to wait with him. As we were standing there talking with David an elderly vet accidentally spilled a large cup of Orange Soda.

We then informed the VA employee working at the desk that there was a spill in front of their window and that perhaps it should be cleaned up to prevent an accident from someone slipping on it. After 2 more attempts to have someone clean up the mess my wife decided that since 10 minutes had gone by perhaps it would be just as easy to clean it up herself. The VA Administrative Workers action to this was not even a thank you. All this time David, myself and another VA employee was discussing David's problem. The VA employee named Chad was extremely polite and helpful and departed to make arrangements for David to get his medicine. While he was away David and I spoke about other problems he had lately at the facility. Several weeks earlier David asked about the Means Test and how much it was for veterans in his area.

The Means Test is a Financial Chart that shows exactly how much to the dollar a veteran can make without going over a mandated amount to receive free or Co-Pay assistance for medical services and medicine. This particular VA employee who David had spoke with informed him that according to an order given her by her supervisor that this information was not to be given out. I found this puzzling since that information did not even require a Freedom of Information Request since it was posting in VA Booklets & Manuals and was on the Internet. I asked David if he asked her why she was not able to give out the information. His answer floored me. It seems she was informed by her supervisor that and I quote "Veterans are thieves & are crooked and conniving and that they would use the information to circumvent the paying for services."

David requested to speak with her supervisor and was directed to another VA Supervisor who asked David in a sarcastic tone "What do you want a Cash Settlement? That's what you want cash, right?" David was completely aghast and asked to speak with her supervisor. The next meeting was between David & a VA Employee when David happened to mention that his father had been a POW and his son was an Army Special Forces soldier who had received a Purple Heart after being blown out of a tank and received injuries. The comment made by this supervisor was completely unbelievable. His comment was "Yes, business is good" I then left David & remembered I needed to make an appointment with my VA Health Care Physician.

My wife & I went back up several floors and patiently waited for over 10 min while the VA Reps behind the counter talked with her bank regarding her mobile home. It seems she was not clear about some papers she signed & wanted clarification. From the conversation it sounded like she was in a hurry to get it cleared up. When she finally got off the phone I asked her to see when I could make an appointment as I had received a Reminder Card to make an appointment. She informed me that I had to go next door office. My wife and I then left her counter and walked to the next office only to find it locked and vacant. It appears that the VA Supervisors are out of touch with reality much like their political leaders who make the policies.